Tuesday, June 13, 2023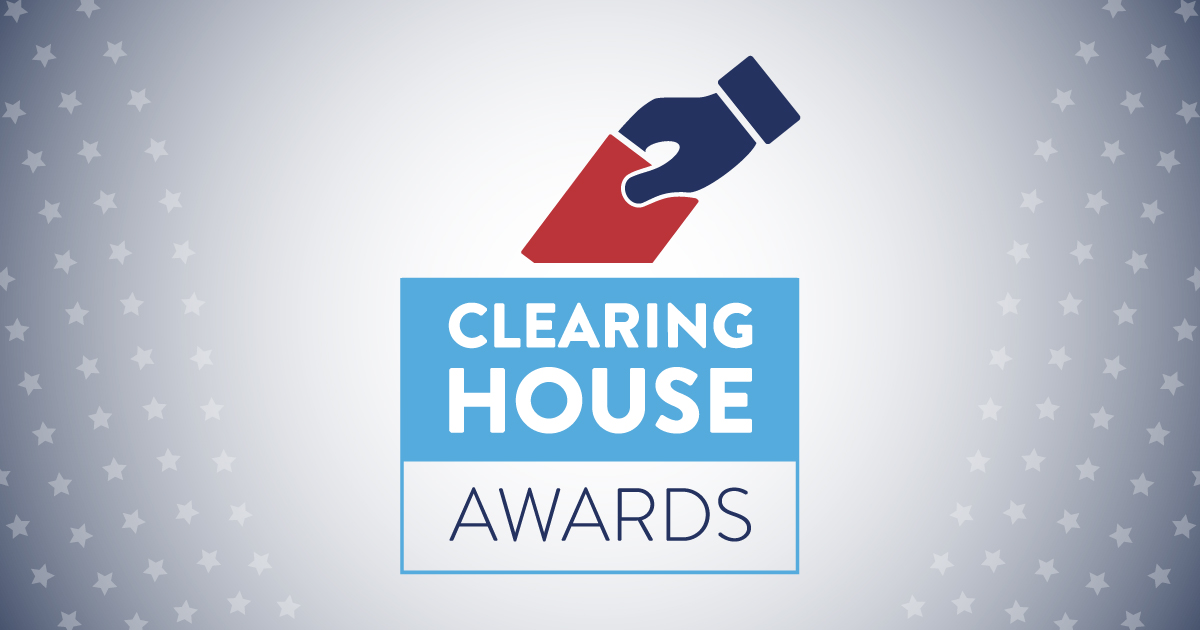 The Clearinghouse Awards, also known as the "Clearie" Awards, are presented annually across the U.S. for best practices in election administration by the U.S. Election Assistance Commission (EAC). Established by the Help America Vote Act of 2002 (HAVA), the EAC is charged with serving as a clearinghouse for election administration information. To further this mission, the EAC launched the Clearies in 2016 to promote best practices in elections and celebrate the accomplishments of election officials. 
The EAC is excited to recognize the hard work and innovation of the 2021 Clearie Winners. The EAC is also recognizing 14 jurisdictions with 2021 Clearie Honorable Mention awards.
2021 Clearinghouse Award Categories
Outstanding Innovations in Elections
Improving Accessibility For Voters With Disabilities 
Best Practices in Recruiting, Retaining, and Training Poll Workers 
Creative and Original "I Voted" Sticker Design  
Outstanding Innovation in Election Cybersecurity and Technology 
Outstanding Use of HAVA Grants in Election Modernization 
Outstanding Election Official Association Program 

Outstanding Innovations in Elections ‐ Large Jurisdictions 
Outstanding Innovations in Elections ‐ Small/Medium Jurisdictions 

Improving Accessibility For Voters With Disabilities 

Best Practices in Recruiting, Retaining, and Training Poll Workers 

Creative and Original "I Voted" Sticker Design  

Outstanding Innovation in Election Cybersecurity and Technology 

Outstanding Use of HAVA Grants in Election Modernization 

Outstanding Election Official Association Program