May 24, 2018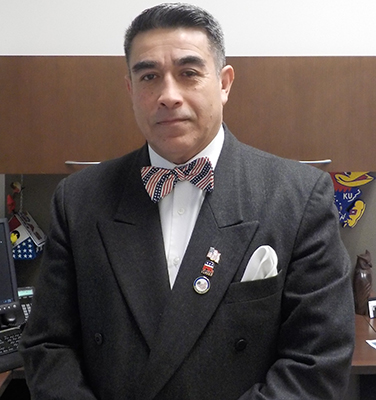 When most citizens think about elections, they typically only focus on the final results, rather than the millions of election workers who volunteer their time to make election possible. Election workers are vital to the administration of elections. However, their work and stories are largely overlooked. 
This month, the EAC is featuring the stories of several of these unsung heroes. For this latest edition, we spoke with Angelo H. Mino, who has served as an election worker in Johnson County, Kansas for 20 years. 
How long have you worked in elections? How did you first get involved and what is your current role in Johnson County?
I describe myself as "Born in Ecuador, Made in America." One of the first rights you gain as an American citizen is to elect or to be elected. Coming from a third world country governed by dictators and military regimes for many years, this was a new concept for me. 
When I came to the United States, I fell in love with the history. I fell in love with the democratic system and I wanted to get involved in elections to become a custodian or a guardian of that process.
I have served as a supervising judge for the last 16 years. Before that, I served for three or four years as a general election worker.
What continues to draw you to the work?
The citizens and the election workers. The group I work with at the election office has been together – the same people – for almost 12 years. I believe that speaks to their loyalty and the passion they have for their work. 
Me personally, I'm fighting stage four gastrointestinal cancer, but the next election, as long as I'm able, I will be there at the polls along with my election workers. It is that important to me.
For those who might not be familiar, describe the roles and responsibilities of a poll worker.  
The most important goal is to welcome our citizens and we give them the best voting experience possible. I tell my election workers all the time: always strive for a voter-friendly atmosphere and a zero-defect environment. 
We see sometimes, two or three generations of one family regularly coming into vote because they know they are going to have a good, easy experience. We create that kind of environment with a children's area with cookies and toys for voters with young children. We have election workers on hand to answer questions. When someone announces they are a first-time voter, after they cast their ballot, we make a lot of noise, celebrate with them and give them a little flag. We actually had a ceremony like that for three young voters and two of their grandparents were so impressed, they came back and volunteered to be election workers.
After 20 years as an election worker, what are your biggest takeaways?
Do not be afraid to educate the voters. Take the time to explain the process to them and what they need to have ready. They want to learn. If you educate them, they will continue to be engaged. 
Make polling places accessible so voters with disabilities will have an easy, enjoyable experience and want to come back to vote. 
Election Day is also a good time for recruiting new election workers. If voters see a positive attitude and see a person doing a job they admire, they will want to be a part of that environment. I tell my election workers all the time: we should be proud to serve as gatekeepers of our democratic systems. On Election Day, they need to show their American pride, their enthusiasm and how important casting a ballot is. 
What are some of the biggest challenges you've faced as an election worker? 
Many churches, schools and civic groups no longer want a polling place in their building. So, I'm currently approaching Masonic Temples and other institutions to encourage them to adopt a polling place.   
I would also like to see more high school kids involved. We don't see as many young people casting ballots or serving as poll workers on Election Day. I've spoken at high schools and reached out to community colleges and teachers to let students know they can serve as election workers, but we need to come up with other ways to engage young voters to get involved beyond casting a ballot.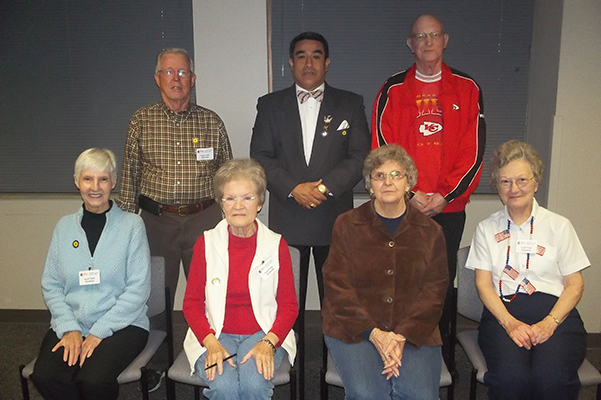 Nearly two thirds of all jurisdictions report some level of difficulty in recruiting poll workers, which is concerning considering the vital role they play in the administration of elections. What would you tell someone considering getting involved as an election worker about the experience? 
We have a number of voters who will come up to us on Election Day and thank us for our service. When they thank us, I always ask if they want to become election workers themselves. 
I always tell my election workers: we admire athletes for their attitude, their poise, their confidence and their achievements. Why can't people admire and want to be like election workers?
We have referral programs for our election workers. If you refer someone who becomes an election worker, they give you a beautiful red white and blue star. If you recruit a family member, you get a torch pin. We have competitions every year and we have a good track record of recruitment. This past election, we recruited 18 new workers.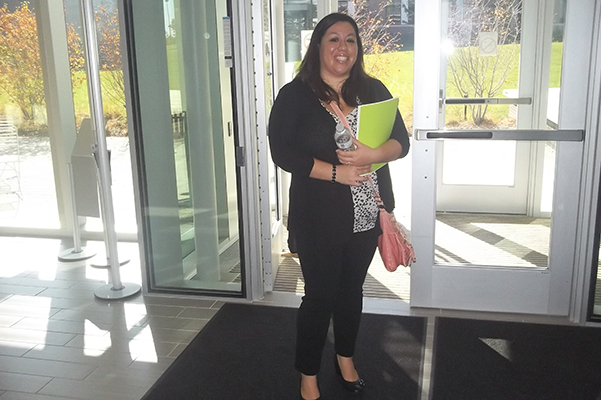 I have one of the torches now because I recruited my daughter, Ivette. She is a U.S. Army veteran. She went to Fort Jackson for boot camp and is now a member of the 325th Combat Support Hospital in Independence, Missouri. She recently participated in her first election and I hope she will join me for another. She says it's just another way to serve her country and that we don't have a uniform but we show our colors every single Election Day. 
The EAC would like to thank Angelo for his service as election worker and wish him the best as he continues his treatment and prepares for the next election.