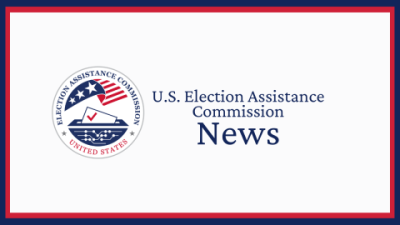 February 14, 2022

Washington, D.C. – The U.S. Election Assistance Commission (EAC) will hold a virtual Language Access Roundtable on February 17, 2022 at 1 p.m. ET. The purpose of this roundtable is to explore topics and resources available to election officials as they serve language minority voters.
In December 2021, the U.S. Census Bureau released the updated list of jurisdictions covered by Section 203 of the Voting Rights Act. Over 300 jurisdictions and three states were designated, but many election jurisdictions across the country work to provide materials for voters in a wide array of languages. The EAC hopes to address the challenges of translating materials and communicating with different populations of their communities, and provide ideas and best practices that election offices, regardless of size or budget, can explore as options. The EAC will also feature some of the new and upcoming resources the agency has developed on language assistance programs.
The event will be live streamed on Thursday, February 17, 2022, at 1:00 p.m. ET on the EAC's YouTube Channel. A recording of the event will be available on EAC.gov after the event.
The roundtable will consist of four panels moderated by the EAC Commissioners. The panel topics are:
Voting Rights Act Protections for Language Minority Citizens in Elections

Developing a Language Assistance Program and Media Outreach Plans

Innovative Practices in Language Access Programs

Bilingual Poll Worker Recruitment and Language Assistance Program Budget 

 
 More information will be available on the event page.
WHAT:
U.S. Election Assistance Commission Virtual Language Access Roundtable
WHERE:
The event will be live streamed on the EAC's YouTube Channel
WHEN:
Thursday, February 17, 2022, at 1:00 - 3:00 p.m. ET
# # #
The U.S. Election Assistance Commission (EAC) was established by the Help America Vote Act of 2002 (HAVA). It is an independent, bipartisan commission charged with ensuring secure, accurate and accessible elections by developing guidance to meet HAVA requirements, adopting voluntary voting system guidelines, and serving as a national clearinghouse of information on election administration. EAC also accredits testing laboratories and certifies voting systems, as well as administers the use of HAVA funds. For more information, visit www.eac.gov.  
EAC Contact: Kristen Muthig
Phone: 202-897-9285
Email: [email protected]