Thursday, June 09, 2022

Guidance for Using HAVA Funds for Physical Security 
In April 2022, the U.S. Government Accountability Office (GAO) stated it is within the EAC's discretion whether states may use Help America Vote Act of 2002 (HAVA) grant funds, so long as it is consistent with existing laws, for physical security services and social media threat monitoring. After reviewing the GAO report and applicable laws, the EAC issued guidance on the use of HAVA funds for this purpose. 
The EAC provides guidance on using HAVA funds to improve election cybersecurity and physical security of equipment and facilities.  The same guidance applies to physical security services and social media threat monitoring. Federal grant expenditures must be allowable, allocable, reasonable, and necessary. The guidance on the EAC's Election Security grants webpage outlines the parameters for determining the proper application of these activities and expenditures under HAVA grant funds.  
Please reach out to [email protected] if you have questions.   
New EAC Resources 
Election Officials Resources Webpage 
Looking for the latest products from the EAC? A new page on the EAC's website features recent products and information specifically for use by election officials. Categories include election security, language access, voter information and communication, and more. Find all these resources here and bookmark it to see when materials are added.  
This guide for voters and the public describes the security of voting systems and outlines many best practices local election officials follow during an election cycle. This is a broad list of common security measures and procedures to protect the integrity of an election. The types of security measures could vary based on the voting systems used in different state and local jurisdictions. The practices discussed include ballot programming, system testing before and after elections, audits, physical and cybersecurity access controls, and more. View this guide here. We hope this will also be a helpful resource for election officials as they work to educate the public on this critical part of election administration. 
Election Results Reporting/Results, Canvass and Certification Webpage  
Election officials well know there are various steps and factors that impact when election results are final. Communicating that information with the public can be a challenge. Voters look to election officials for trusted information about election results. How election officials display election results can play a key role in facilitating public confidence in election outcomes.  This webpage contains information about the process of reporting, canvassing, and certifying election results, how election results change from unofficial to official, and best practices and resources to help election officials communicate this essential process to voters. It contains videos, charts, and documents on these topics. These topics are important in communicating with the public on how these processes work, in order to help everyone better understand them. Find all these resources here.  
Recent EAC Events 
AAPI Heritage Month 
To mark Asian/Pacific Islander Heritage Month, EAC Chairman Hicks interviewed Dr. Natasha Varner about the voting rights of interned Japanese-American citizens during World War II. Chairman Hicks and Dr. Varner discussed the efforts these citizens had to take in order to vote, obstacles they faced, and the legacy of these Americans after the war. Watch the conversation here.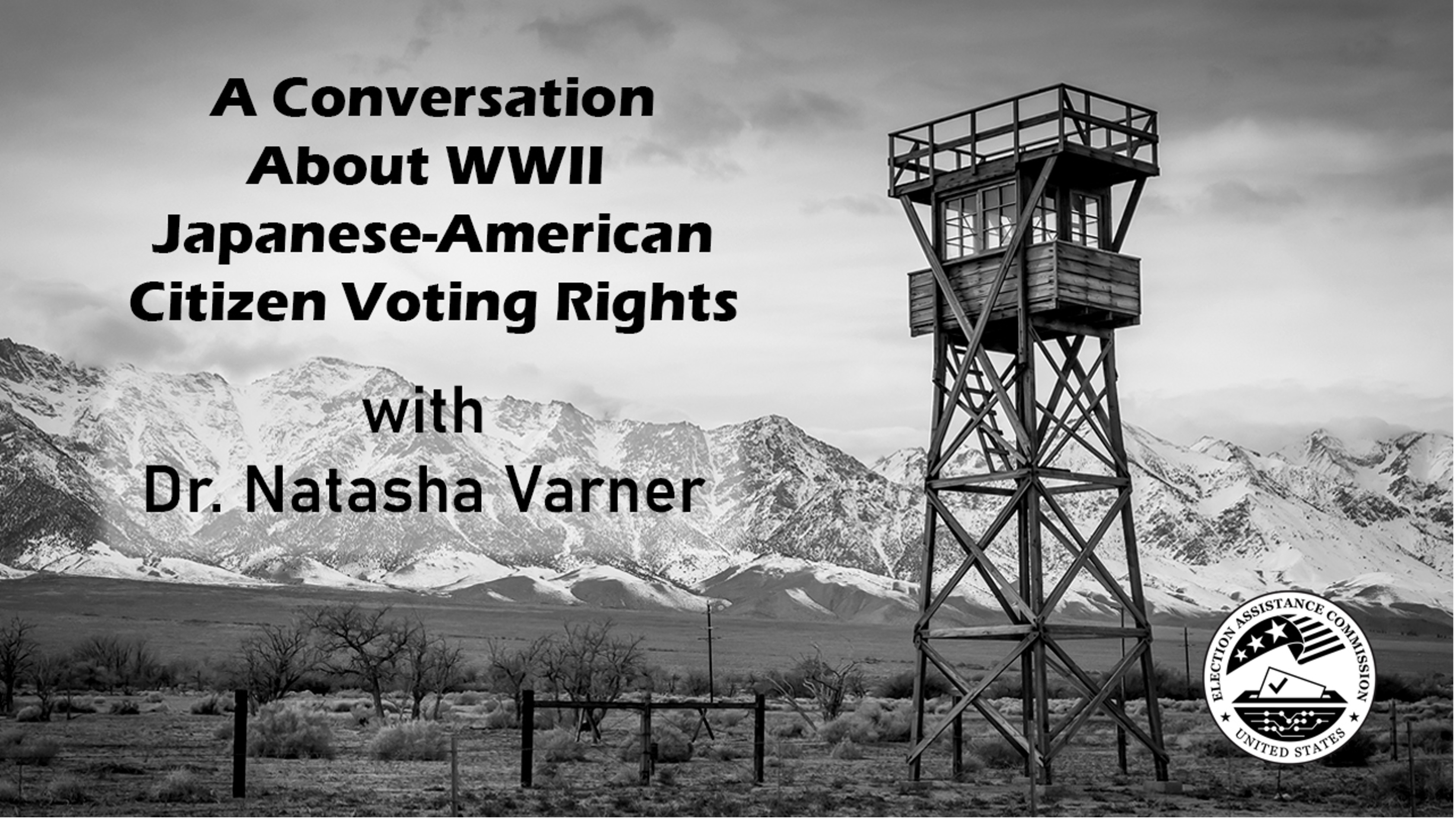 Board of Advisors 2022 Annual Meeting 
On May 16, the Board of Advisors held their annual meeting to hear updates from the EAC on general agency operations, the VVSG 2.0 implementation next steps, and the status of the EAC's e-poll book pilot program. The Board also conducted regular business, elected the Executive Board Committee members, and voted on proposed changes to the bylaws. View the full meeting here.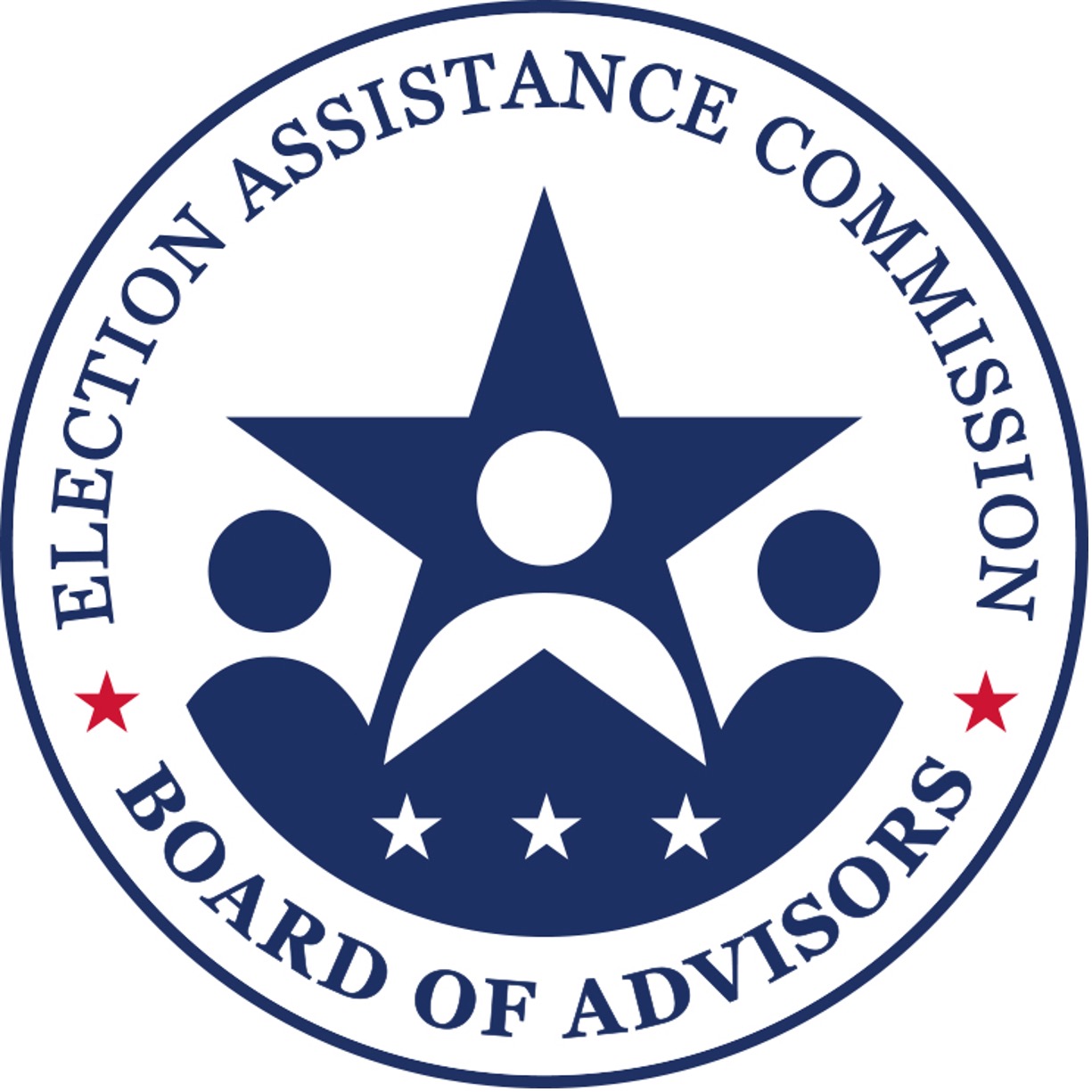 Election Official Security Panel 
Former Registrar of Voters for Orange County California, Neal Kelley, joined the Board of Advisors annual meeting to discuss the security of election officials. His presentation addressed ways election officials can be prepared and work on ways to reduce the risks. Mr. Kelley also addressed how election officials can proactively work with local law enforcement, the role of federal and state agencies, and advice on how to help mitigate the threats. Watch this presentation here.   
International Institute of Municipal Clerks Annual Conference 
The EAC participated as vendors at the International Institute of Municipal Clerks (IIMC) Annual Conference in Little Rock, Arkansas May 22 to May 25. The EAC spoke with clerks from across the country and showed some of the agency's latest work products.