Tuesday, August 01, 2023
Image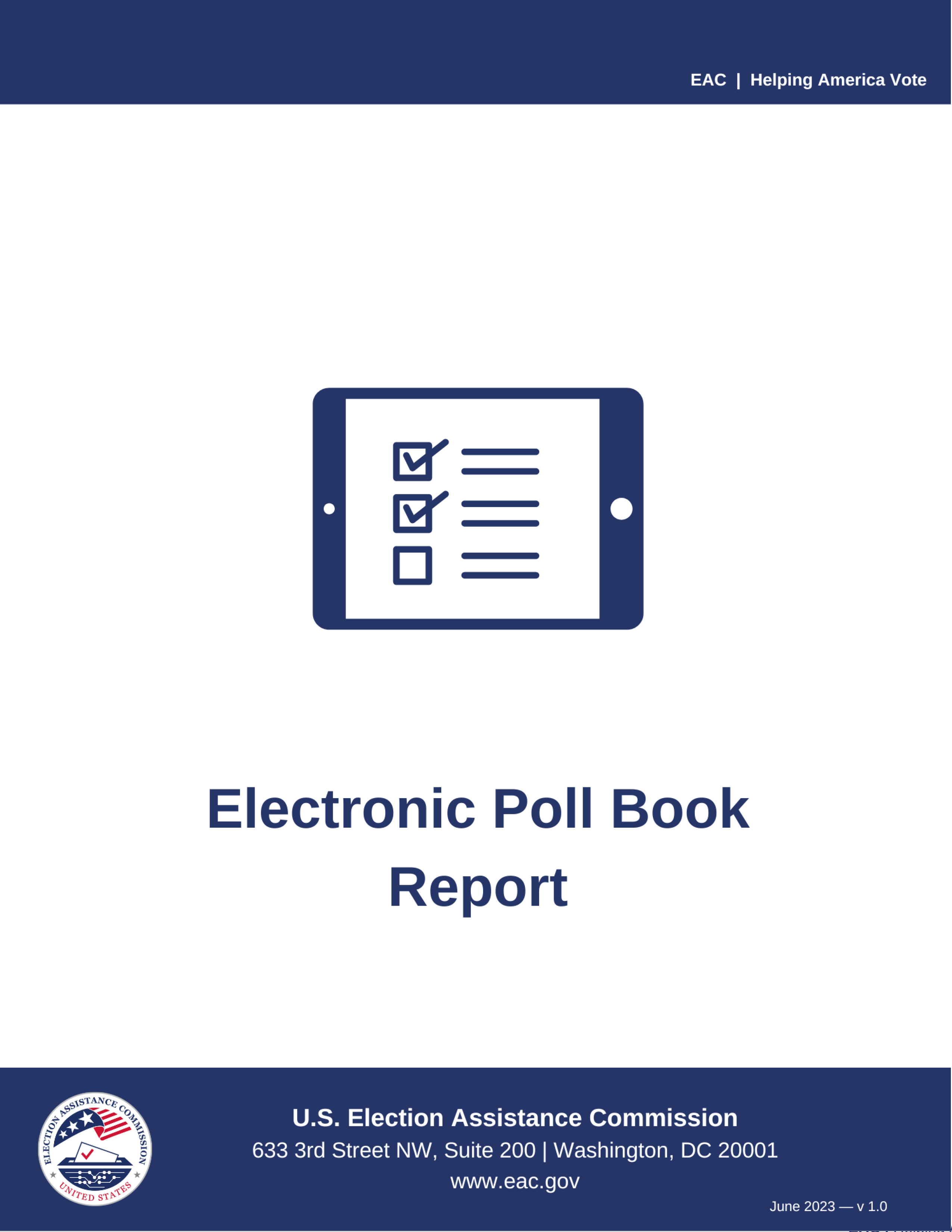 Electronic poll books (e-poll books) are central to the in-person voting experience in a growing number of jurisdictions. Election officials have leveraged e-poll books to streamline the check-in process, reduce errors, automate ballot issuing, and collect and display critical data.
This report provides information on increasing e-poll book adoption, functions e-poll books fulfill, and applicable state laws and regulations. Understanding the current e-poll book environment enables further assessment of risks, mitigation measures, best practices, and information gaps that require further research.
Read and download the E-Poll Book Report.