Thursday, July 20, 2023
Image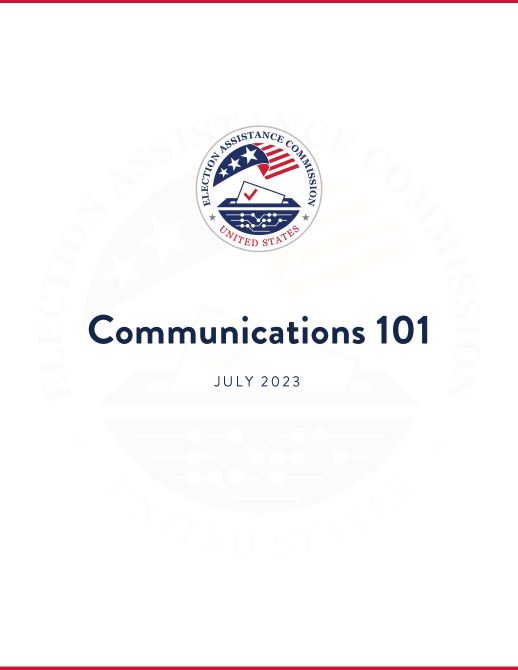 Election officials often have a wide range of responsibilities in addition to managing elections, such as communications or public relations manager. Although its application will differ among offices, the EAC created this booklet to help election offices successfully communicate with the public, and plan for challenges that may arise throughout their work. This guide has something to help with your office's communications needs, including:
Tactics
Planning
Crisis Management
Engaging with Journalists and the Media
Consistent Branding and Messaging
Running Events
and more
Read and download the Communications 101 guide. 
The EAC has developed additional resources to complement this guide.  
Additional Resources