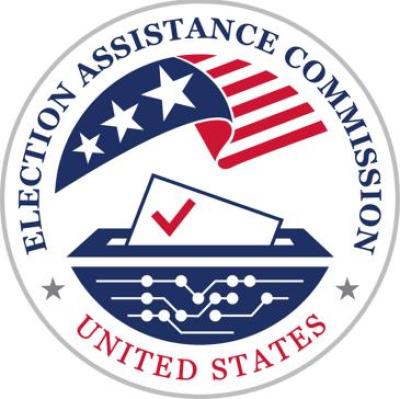 FOR IMMEDIATE RELEASE
May 19, 2023
EAC Commissioners Issue Joint Statement Recognizing 30th Anniversary of the National Voter Registration Act (NVRA)
Washington, DC – Tomorrow marks 30 years since the signing of the National Voter Registration Act (NVRA), a pivotal piece of legislation that revolutionized the voter registration process in America. To commemorate this historic anniversary, U.S. Election Assistance Commission Chairwoman Christy McCormick, Vice Chair Ben Hovland, Commissioner Donald Palmer, and Commissioner Thomas Hicks issued the following joint statement:  
"Thirty years ago, the National Voter Registration Act (NVRA) was passed to improve the voter registration process for all Americans. The NVRA increased state registration opportunities at motor vehicle agencies and public assistance offices and created the National Mail Voter Registration Form, translated in over 20 languages to serve our diverse population. The legislation also created procedures to safeguard the integrity and accuracy of voter rolls by establishing federal requirements for election officials to conduct reasonable list maintenance of voter registration lists.  
"In the decades since its passage, the NVRA has ushered in significant progress on the accessibility, transparency, and security of our nation's elections, and assisted in the registration of millions of eligible Americans to vote.  
"The EAC recognizes the freedom to vote as one of America's most sacred rights. It is critical that all eligible individuals understand how and when to register or update their registration to vote.  Equally critical is maintaining and reinforcing Americans' continued confidence in the fairness and accuracy of elections, which the NVRA has strengthened throughout its existence. The EAC applauds the dedication and hard work of state and local election officials who work at all stages of the electoral process, including voter registration, to ensure our elections remain accurate, secure, accessible, and transparent."  

###
The U.S. Election Assistance Commission (EAC) was established by the Help America Vote Act of 2002 (HAVA). It is an independent, bipartisan commission charged with ensuring secure, accurate, and accessible elections by developing guidance to meet HAVA requirements, adopting voluntary voting system guidelines, and serving as a national clearinghouse of information on election administration. The EAC also accredits testing laboratories and certifies voting systems, as well as administers the use of HAVA funds. For more information, visit www.eac.gov.
EAC Contact: Kristen Muthig