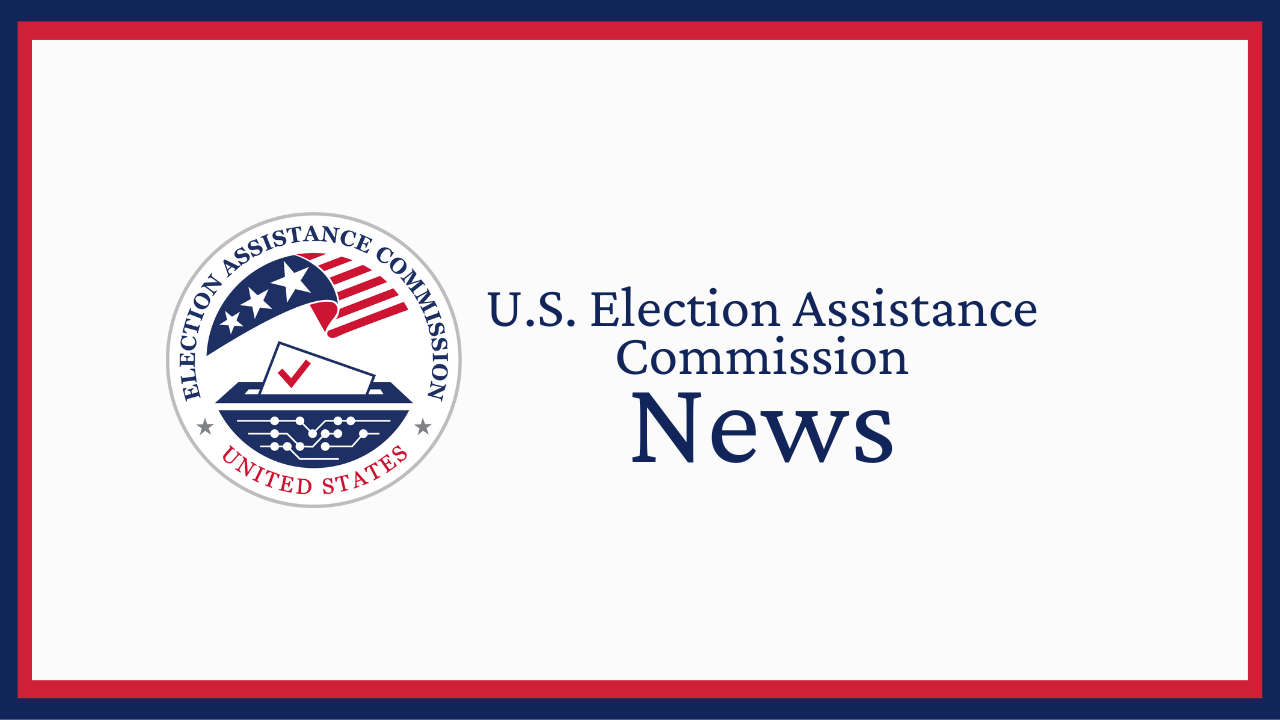 Washington DC – Today, the U.S. Election Assistance Commission (EAC) announced the appointment of Steven Frid as the new executive director of the agency. The announcement follows a formal search process as designated by the Help America Vote Act of 2002. Mr. Frid will replace Mark A. Robbins, who served as Interim Executive Director since February 8, 2022. 
"Steven Frid will be joining the EAC during a very exciting and pivotal time for the agency as we prepare for the 2024 elections. His leadership, innovative work, and expertise at a range of federal agencies will be an asset as the EAC continues to grow and work to better serve election officials, voters, and other stakeholders," EAC Chairman Thomas Hicks, Vice Chair Christy McCormick, Commissioner Ben Hovland, and Commissioner Donald Palmer said in a joint statement. "We look forward to working with Steven as he takes on this new leadership role with the EAC." 
Mr. Frid is a long-term public servant who has dedicated his career to collecting and analyzing data about risks to federal employees, facilities, information, and operations within the Office of Personnel Management (OPM), Department of Homeland Security (DHS), and the Department of Education.  
As Security Director at Federal Student Aid, Mr. Frid built the first personnel security division and developed a technology solution bringing automation, accountability, cost savings, and case management support to various parts of the agency. As the first Chief of the Contractor Support Branch at the U.S. Secret Service, he transformed personnel security operations to provide real-time tracking for field offices across the United States. Through his evaluation to reduce costs associated with background investigations at the U.S. Coast Guard, he was instrumental in the process which audited security clearance requests to ensure personnel were granted the appropriate clearance level. At OPM and the Transportation Security Administration, his high production and quality in case management earned him awards and opportunities to train others, fostering a results-driven workforce.  
Mr. Frid earned a B.S. in Communication Studies and an M.S. in Homeland Security Management from Towson University; he also holds an M.B.A. from the University of Maryland, College Park. Other education endeavors include obtaining graduate certificates and completing the Federal Executive Institute Leadership for a Democratic Society program. His passion to lead teams and help others is evidenced by his volunteer service as an elected member on education committees, athletic associations, and non-profit organizations. While mentors have been constant throughout his life, he also coaches youth sports and looks for opportunities to motivate others. 
Mr. Frid is scheduled to begin his tenure at the EAC starting January 30, 2023.  
# # #   
The U.S. Election Assistance Commission (EAC) was established by the Help America Vote Act of 2002 (HAVA). It is an independent, bipartisan commission charged with ensuring secure, accurate, and accessible elections by developing guidance to meet HAVA requirements, adopting voluntary voting system guidelines, and serving as a national clearinghouse of information on election administration. The EAC also accredits testing laboratories and certifies voting systems, as well as administers the use of HAVA funds. For more information, visit www.eac.gov. 
EAC Contact: Kristen Muthig 
Email: kmuthig@eac.gov