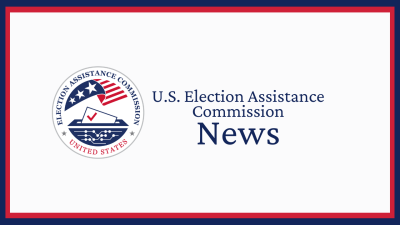 11/21/2021
Celebrating Native American Heritage Month, this form is now available in Yup'ik, Navajo, and Apache languages.  
WASHINGTON, DC – As part of the U.S. Election Assistance Commission's (EAC) celebration of National Native American Heritage Month this November, the EAC is releasing three new translations of the National Mail Voter Registration Form into the Yup'ik, Navajo, and Apache languages. The EAC is routinely working to improve access to election materials for communities that may want or need language assistance when voting.
The EAC is responsible for maintaining the National Mail Voter Registration Form and forms are now available in 21 languages, but today's announcement marks the first dedicated expansion of that effort to serve Native American communities.
It is critical that translations be provided in the format that best serves the intended audience. Some languages, including some Native American languages, are primarily or solely spoken languages making a written translation impossible or impractical. In an effort to ensure voters from these communities have the same access to materials, the EAC is providing its first-ever audio translation of the National Mail Voter Registration Form. Voters wishing to utilize the Apache translation will have access to an audio file which talks them through the form. The EAC is excited to expand the translations in this format and will look to utilize audio translations as appropriate in future translations.
"Election terminology can often be difficult to translate into other languages without the assistance of native speakers and translators," the EAC Commissioners said in a joint statement. "With access to election materials translated by native speakers from within their own communities, Native American voters will have a better understanding of the election process and greater accessibility."
Samantha Mack, Language Assistance Compliance Manager at the Alaska Division of Elections stated, "We are so excited that the EAC is releasing content in one of our Native languages! Alaska Native people deserve equitable access to all parts of the electoral process, and translating important forms and content into our Indigenous languages is an important step in that direction."
While the expansion of these translations is a critical step in expanding access to voter registration, the EAC will continue to identify additional ways to assist election officials in serving the Native American populations within their jurisdictions.
For more information about the EAC's language access resources and other materials to assist voters for whom English is a second language and the election officials who serve them, please visit https://www.eac.gov/election-officials/language-access.
###
February 22, 2023: The EAC clarified the Yup'ik translations available on the website are Yup'ik-Akuzipik.
The U.S. Election Assistance Commission (EAC) was established by the Help America Vote Act of 2002 (HAVA). It is an independent, bipartisan commission charged with ensuring secure, accurate, and accessible elections by developing guidance to meet HAVA requirements, adopting voluntary voting system guidelines, and serving as a national clearinghouse of information on election administration. The EAC also accredits testing laboratories and certifies voting systems and administers the use of HAVA funds. For more information, visit www.eac.gov.