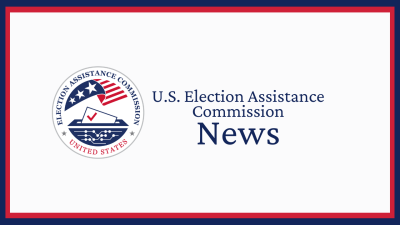 For Immediate Release
November 15, 2021
The U.S. Election Assistance Commission issued the following statement:
The 2002 Help America Vote Act, which established the U.S Election Assistance Commission (EAC), also created a Board of Advisors to the EAC serving a variety of discretionary functions, including review of the Voluntary Voting System Guidelines and other advisory duties. The EAC does not make or approve appointments to the 35-member Board of Advisors. Board members are directly appointed by a wide variety of organizations, including but not limited to the National Governors Association, National Conference of State Legislatures, United States Conference of Mayors, and the United States Commission on Civil Rights.
For questions surrounding the appointment of a member to the EAC Board of Advisors, please contact the appointing organization directly.