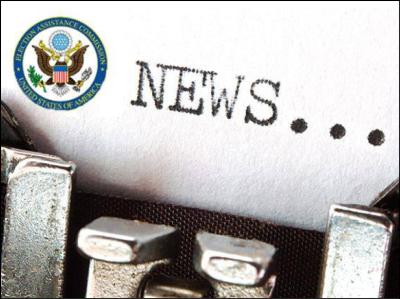 For Immediate Release 
February 10, 2021 
Updated guidelines pave way for next generation of voting systems across the country
Washington, DC – Today, the U.S. Election Assistance Commission (EAC) announced the adoption of the Voluntary Voting System Guidelines (VVSG) 2.0, a major step toward improving the manufacturing and testing of voting machines. The four EAC Commissioners unanimously approved the VVSG 2.0 documents including the Principles and Guidelines and Requirements, as well as approving the Testing and Certification Program Manual, and Voting System Test Laboratories (VSTL) Manual during a public meeting this morning.
The VVSG 2.0 represents a significant advancement in defining standards that will serve as the cornerstone of the next generation of voting systems. It lays the groundwork for 21st century voting systems that are desperately needed with improved cybersecurity, accessibility, and usability requirements. The VVSG 2.0 also supports various audit methods supporting software independence to confirm the accuracy of the vote and increase voter confidence. With its adoption, manufacturers are empowered to begin designing and building voting machines according to these new guidelines.
"The VVSG 2.0 was formulated through a painstaking, meticulous process by a diverse body of stakeholders. This standard shows that a robust and credible framework is achievable with the right level of urgency, resources, commitment, and collaboration," said EAC Chairman Ben Hovland.
As elections are decentralized throughout the country, the VVSG are the only set of uniform specifications and requirements against which voting systems can be tested to determine if the voting systems meet required standards. Some factors examined under these tests include basic functionality, accessibility, accuracy, reliability, and security capabilities.
"The VVSG 2.0 represents a significant leap forward in states' ability to modernize their own standards and voting systems to ensure the most secure, transparent, and accurate elections possible," remarked EAC Vice Chair Don Palmer.
HAVA mandates that the EAC develop and maintain these requirements. Despite the requirements being voluntary, at least 38 states use the standards in some way making today's vote on advancing of the next version of VVSG very important. This is the most significant update of the federal standards for voting technology since VVSG 1.0 was adopted in 2005.
The major updates included in the VVSG 2.0 are the following:
Improved cybersecurity requirements to secure voting and election management systems associated with the administration of elections.

Software independence

Requires systems to be air-gapped from other networks and disallows the use of wireless technologies

Physical security

Multi-factor authentication

System integrity

Data protection
Interoperability

Ensures devices are capable of importing and exporting data in common data formats

Requires manufacturers to provide complete specifications of how the format is implemented

Requires that encoded data uses a publicly available method

Improved accessibility requirements to enhance the voting experience for voters with disabilities:

VVSG 2.0 allows for systems where all voters can vote privately and independently throughout the voting process:

Marking

Verifying

Casting

Language access throughout the process

Improved documentation requirements for accessibility testing

Voter privacy features

Accessibility requirements derived from federal laws

Other Changes

Ballot secrecy

Improved auditability

User-centered design

Reorganized to simplify usage and focus on functional requirements

Manuals

Penetration testing

Component testing pilot program
The EAC employed numerous parallel processes to get to the finish line with Executive Director, Mona Harrington, providing a recommendation of adoption of the VVSG 2.0 today. "Our work is not completed. The EAC will continue to work with NIST's National Voluntary Laboratory Accreditation Program (NVLAP) to make updates for VVSG 2.0 to provide accreditation of labs, develop a VVSG Lifecycle Policy, and implement an end-to-end cryptographic protocol evaluation plan. We are very excited about today's vote and what that means for the future of voting systems."
The EAC Commissioners, Chairman Ben Hovland, Vice Chair Don Palmer, Commissioner Thomas Hicks, and Commissioner Christy McCormick, issued this joint statement, "It was a pleasure to work with such a knowledgeable and diverse team of experts to define a new standard. We are proud of the work accomplished. An exciting future awaits but there is a lot of hard work yet to be done. We look forward to those next steps and to see these standards implemented."
A recording of today's meeting is available on the EAC's YouTube channel. Additional information on the VVSG 2.0 is available on the EAC's website.
# # #
The U.S. Election Assistance Commission (EAC) was established by the Help America Vote Act of 2002 (HAVA). It is an independent, bipartisan commission charged with ensuring secure, accurate and accessible elections by developing guidance to meet HAVA requirements, adopting voluntary voting system guidelines, and serving as a national clearinghouse of information on election administration. EAC also accredits testing laboratories and certifies voting systems, as well as administers the use of HAVA funds. For more information, visit www.eac.gov.  
EAC Contact: Kristen Muthig
Phone: 202-897-9285
Email: [email protected]