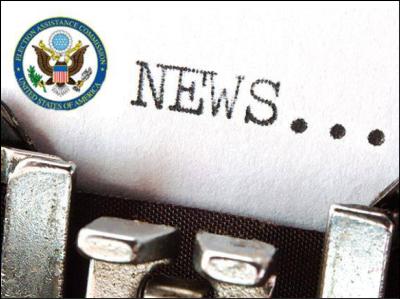 MEDIA ADVISORY
October 19, 2020
Silver Spring, MD – The U.S. Election Assistance Commission (EAC) will host a virtual roundtable discussion on Tuesday, October 20, 2020 from 1:30 p.m. – 2:30 p.m. ET.  The roundtable discussion will focus on Election Night Results Reporting for the 2020 Presidential Election and how election officials and representatives from the media are preparing. EAC Commissioners will be joined by New Mexico Secretary of State Maggie Toulouse Oliver, Iowa Secretary of State Paul Pate, Vice President and Managing Editor of the Associated Press Brian Carovillano, and Stanford Law School Professor Nate Persily. Speakers will discuss misinformation and disinformation, unofficial results, managing expectations, ballots received after the election, and audits. Speakers will answer questions from the EAC Commissioners.
The meeting will be livestreamed on the EAC's YouTube Channel and more information can be found on EAC's event page.
The EAC works with state and local election officials and partners with federal agencies and other key stakeholders to support elections. We are committed to providing information and best practices to the elections community to ease the burden of addressing the issues that COVID-19 has presented to successfully administering elections.
As the EAC is charged with serving as a clearinghouse for election administration, Commissioners and staff are actively compiling and posting resources from voting system vendors, state and local election offices, and federal agencies addressing coronavirus challenges and contingency planning for the upcoming elections. Information on absentee and voting by mail, in-person voting, the 2020 CARES Act grant funds, manufacturer disinfecting guidance for election equipment, poll worker resources, and other COVID-19 resources can be found on the EAC's website. A recording of Tuesday's roundtable will be posted on the EAC's website.
# # #
The U.S. Election Assistance Commission (EAC) was established by the Help America Vote Act of 2002 (HAVA). It is an independent, bipartisan commission charged with ensuring secure, accurate and accessible elections by developing guidance to meet HAVA requirements, adopting voluntary voting system guidelines, and serving as a national clearinghouse of information on election administration. EAC also accredits testing laboratories and certifies voting systems, as well as administers the use of HAVA funds. For more information, visit www.eac.gov.  
EAC Contact: Kristen Muthig
Phone: 202-897-9285
Email: [email protected]