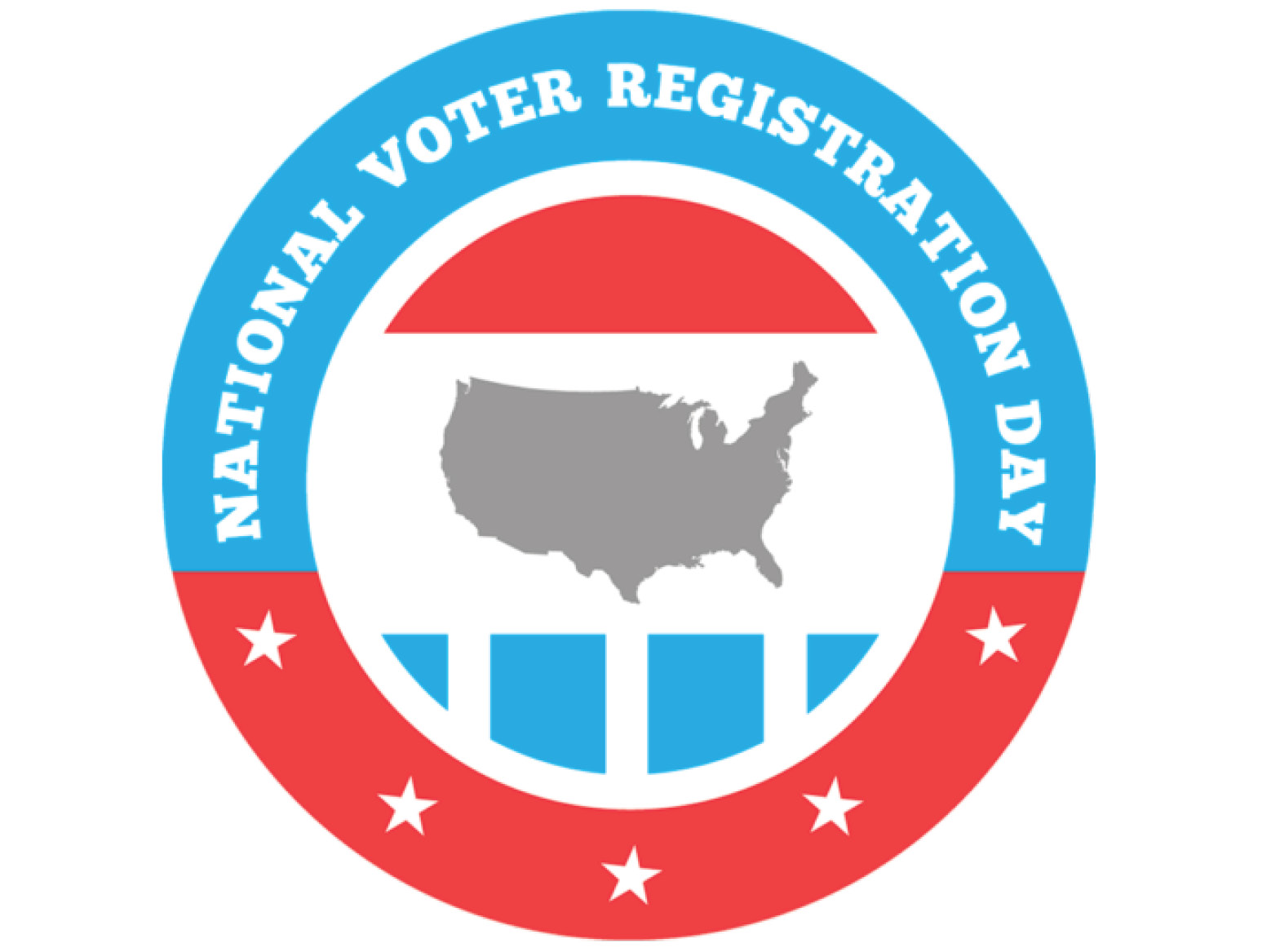 PRESS RELEASE
September 22, 2020
Silver Spring, MD – September 22 marks the ninth annual National Voter Registration Day. In 2019, the U.S. Election Assistance Commission (EAC) passed a resolution recognizing the fourth Tuesday of each September as National Voter Registration Day and committed to joining national efforts to support voter registration and participation in elections. EAC Chairman Ben Hovland, Vice Chair Don Palmer, Commissioner Tom Hicks, and Commissioner Christy McCormick issued the following joint statement:
The EAC is excited to recognize this year's National Voter Registration Day on September 22. Election administrators and voters are facing unprecedented challenges as they prepare for the 2020 presidential election. Voter registration efforts have also been impacted by the coronavirus pandemic. During these challenging times, it is crucial, for voters to ensure they are prepared for the upcoming election as early as possible. The easiest way to do this is by registering to vote or, for those already registered, checking online to confirm that their registration is current and up to date. It only takes a few minutes to register or check a voter registration, and many election offices offer online services. Taking these actions now will ensure voters are ready to cast their ballot in the coming weeks.
The upcoming election in particular poses a series of challenges – many voters may have moved due to the coronavirus pandemic. As a result, it is critical for these voters to register to vote and update their registration address. It is so easy that in most states you can register to vote on your smartphone. We highly encourage citizens to use trusted sources of information like state and local election offices and vote.gov to direct you to appropriate government sources of information. Even though National Voter Registration Day and elections this year may look different, we hope a record number of Americans take advantage of this day of action and take the first crucial step in making their voices heard on Election Day.
###
The U.S. Election Assistance Commission (EAC) was established by the Help America Vote Act of 2002 (HAVA). It is an independent, bipartisan commission charged with ensuring secure, accurate and accessible elections by developing guidance to meet HAVA requirements, adopting voluntary voting system guidelines, and serving as a national clearinghouse of information on election administration. EAC also accredits testing laboratories and certifies voting systems, as well as administers the use of HAVA funds. For more information, visit www.eac.gov.  
Contact: Kristen Muthig
Phone: 202-897-9285
Email: kmuthig@eac.gov