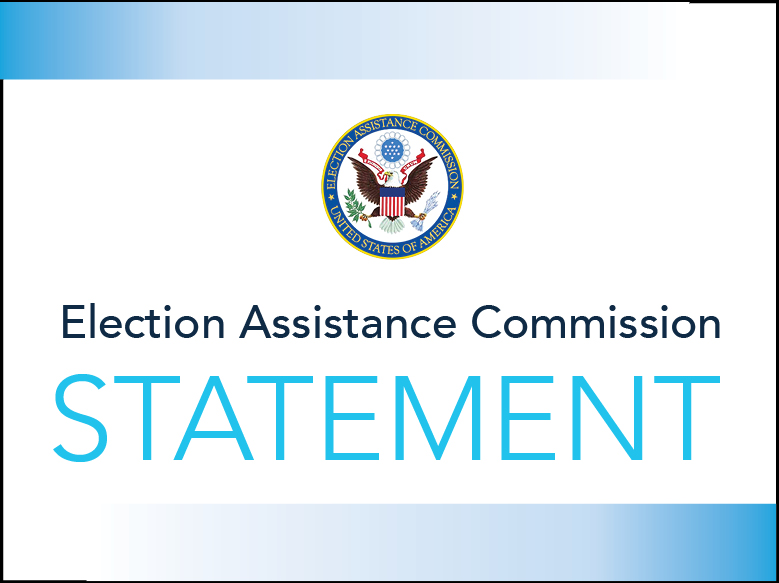 PRESS RELEASE
August 18, 2020
For Immediate Release
Silver Spring, MD – On August 18, 1920, the 19th Amendment was ratified, giving women the right to vote. In recognition to this momentous anniversary, U.S. Election Assistance Commission (EAC) Chairman Ben Hovland, Vice Chair Don Palmer, Commissioner Tom Hicks, and Commissioner Christy McCormick issued the following joint statement:
Celebrating the 100th Anniversary of the 19th Amendment has given us the chance to look back and learn more about the women who made this possible. With the anniversary, we reflect on how far we have come as well as how much work election officials do on a daily basis to ensure all eligible voters can cast their ballot. Over the decades, women have not only exercised their right to vote, but throughout the United States, women have become leaders in election administration, serving at every level of government including as chief election officers, and working to protect our democracy. The EAC celebrates this important anniversary, and we continue to work toward ensuring fair, safe, secure, and accessible elections for voters across the country.
###
The U.S. Election Assistance Commission (EAC) was established by the Help America Vote Act of 2002 (HAVA). It is an independent, bipartisan commission charged with ensuring secure, accurate and accessible elections by developing guidance to meet HAVA requirements, adopting voluntary voting system guidelines, and serving as a national clearinghouse of information on election administration. EAC also accredits testing laboratories and certifies voting systems, as well as administers the use of HAVA funds. For more information, visit www.eac.gov.  
Contact: Kristen Muthig
Phone: 202-897-9285
kmuthig@eac.gov