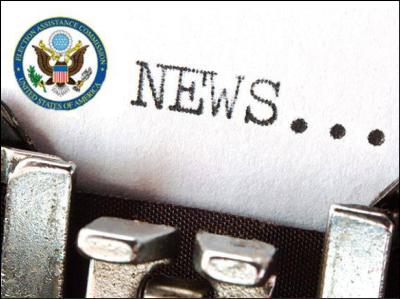 PRESS RELEASE
For Immediate Release
Silver Spring, MD – The U.S. Election Assistance Commission (EAC) is aware of recent efforts by manufacturers of online ballot delivery, marking, and return systems to engage with EAC-accredited voting system test laboratories (VSTLs) for testing of their systems to Voluntary Voting System Guidelines (VVSG) standards. While the EAC applauds these manufacturers for submitting their systems for evaluation by laboratories with extensive expertise in voting system testing, the Commission is taking this opportunity to clarify the nature of this testing and any implied approval of these systems by either the VSTLs or the EAC.
Based on review of the publicly posted test reports and correspondence with the VSTLs, two systems that were recently evaluated utilized a subset of the standards that were identified and requested by the manufacturers themselves. In their capacity as private test laboratories, EAC-accredited VSTLs are able to conduct any testing requested by voting system manufacturers and to produce test reports based on those evaluations. These test reports should not be viewed as implicit approval by either the VSTLs or the EAC that the evaluated systems are compliant with the VVSG standard or are equivalent to an EAC-certified voting system.
Current iterations of the VVSG, including the draft 2.0 standards, do not include provisions for evaluating remote ballot delivery, marking, and return systems. These technologies are considered outside the scope of the VVSG. This means that security requirements applicable to a system utilizing public cloud infrastructure for ballot delivery and return are not defined in a way that would allow for assurance that these types of systems are safe for use in U.S. elections solely through VVSG testing.
The EAC invites manufacturers to register with its Testing and Certification program in order to engage directly with the EAC on strategies for testing their systems. While these systems are currently outside of the scope of the VVSG, there are provisions within the EAC's program for evaluating and certifying new voting technologies in cooperation with manufacturers, VSTLs, and other experts. Election officials considering the purchase and use of these systems are encouraged to contact the EAC for further information and clarification of the testing conducted.
# # #
The U.S. Election Assistance Commission (EAC) was established by the Help America Vote Act of 2002 (HAVA). It is an independent, bipartisan commission charged with ensuring secure, accurate and accessible elections by developing guidance to meet HAVA requirements, adopting voluntary voting system guidelines, and serving as a national clearinghouse of information on election administration. EAC also accredits testing laboratories and certifies voting systems, as well as administers the use of HAVA funds. For more information, visit www.eac.gov.
​
EAC Contact: Kristen Muthig
Phone: 202-897-9285
Email: [email protected]