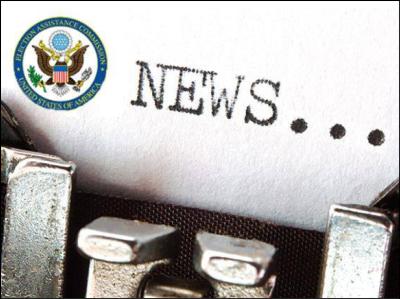 PRESS RELEASE
June 22, 2020
For Immediate Release
Silver Spring, MD –The U.S. Election Assistance Commission (EAC) announced the immediate availability of self-paced, cybersecurity training specific to election officials at no cost to all State, Local, Tribal, and Territorial election offices. The training consists of both video and written materials separated into three modules, Cybersecurity 101, 201, and 301. The training was developed by the Center for Tech and Civic Life (CTCL) and is delivered through their online platform. The training is designed specifically for election administrators and provides foundational knowledge on cybersecurity terminology, best practices in election offices, practical application, and communication.
"Providing high-quality cybersecurity training and resources to election officials has been a priority of the EAC," remarked EAC Chairman Ben Hovland. "The EAC is excited to make this election-focused training available now as part of our broader efforts to assist election officials and improve their security posture during 2020 and beyond."
As part of its mandate under the Help America Vote Act (HAVA), the EAC is tasked with maintaining a clearinghouse of election administration resources, best practices, training, checklists, and other information useful to election officials responsible for conducting U.S elections and securing and maintaining the critical infrastructure that supports them. The EAC is currently engaged in an agency-wide effort to update, collect, and produce new materials in support of the EAC mission.
"The orientation and training of our election workers on ways to combat cybersecurity threats is the backbone of our defenses against overseas or domestic bad actors. This partnership with the Center for Tech and Civic Life allows us to offer quality training and resources in direct support of local election officials and their critical mission," said EAC Vice Chair Donald Palmer.
This election-focused cybersecurity training is available immediately through the EAC website. The courses are available at no cost through May 2021.
# # #
The U.S. Election Assistance Commission (EAC) was established by the Help America Vote Act of 2002 (HAVA). It is an independent, bipartisan commission charged with ensuring secure, accurate and accessible elections by developing guidance to meet HAVA requirements, adopting voluntary voting system guidelines, and serving as a national clearinghouse of information on election administration. EAC also accredits testing laboratories and certifies voting systems, as well as administers the use of HAVA funds. For more information, visit www.eac.gov.