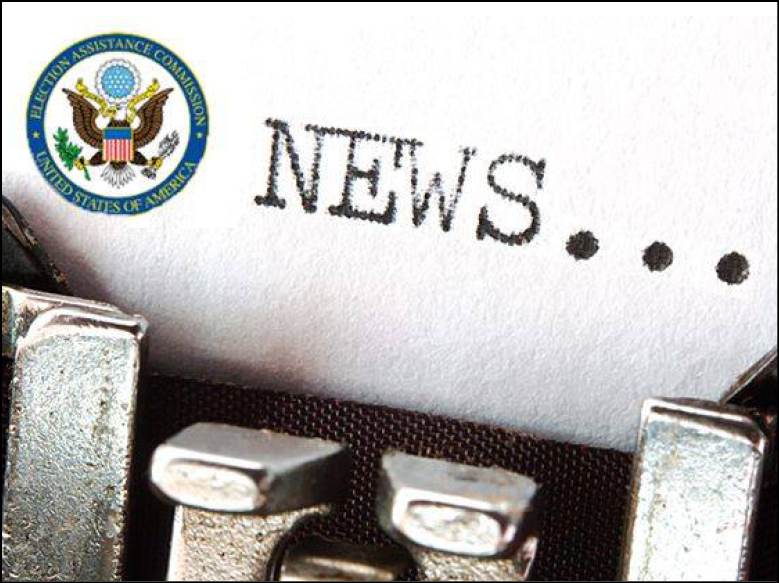 FOR IMMEDIATE RELEASE
Tuesday, November 19, 2019
Silver Spring, Md. – On Friday, Nov. 15, the U.S. Election Assistance Commission (EAC) issued a Notice of Clarification for Software de minimis changes. A de minimis change is a change to a certified voting system's hardware, software, TDP, or data, the nature of which will not materially alter the system's reliability, functionality, capability, or operation.
"This significant software upgrade was produced as a direct result of the feedback we received from the election community, as part of the EAC's cybersecurity summit in August," said acting Executive Director Mona Harrington. "This upgrade will allow certified voting systems to be rapidly updated in response to cyber threats. The EAC continues to develop, enforce, and certify the reliability and security of the voting systems used in our nation's elections. We are proud to have successfully completed this process, and thank the EAC Testing and Certification staff for their diligence during the upgrade process."
The de minimis change process is used by the EAC to allow minor modifications to a certified voting system. In the past, this has been applied primarily to hardware changes as software changes often require a new version and build. Additionally, past practice has been that if a de minimis change required VSTL testing, it was classified as a system modification.
The EAC has determined that allowing software de minimis changes is necessary to confront a rapidly evolving cybersecurity threat environment as well as allowing manufacturers to quickly respond to changing jurisdictional requirements, where those requirements can be addressed with minor changes.
For more information about the De Minimis Software Change, please contact Adrian Smith at asmith@eac.gov. You can learn more about the EAC's Testing and Certification program at www.eac.gov.
# # #
The U.S. Election Assistance Commission (EAC) was established by the Help America Vote Act of 2002 (HAVA). It is an independent, bipartisan commission charged with ensuring secure, accurate and accessible elections by developing guidance to meet HAVA requirements, adopting voluntary voting system guidelines, and serving as a national clearinghouse of information on election administration. EAC also accredits testing laboratories and certifies voting systems, as well as administers the use of HAVA funds. For more information, visit www.eac.gov.​
Contact: Adrian Smith
Phone: 202-897-9285
Email: asmith@eac.gov