Monday, August 28, 2023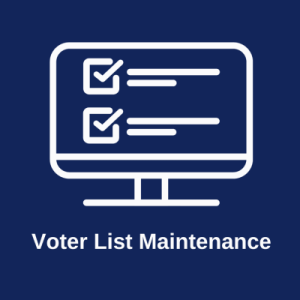 All states, except North Dakota, require citizens to register with a state or local elections office prior to participating in certain election-related activities, such as signing candidate petitions or voting. Voter registration methods vary by state, but typically registration involves filling out a state or national voter registration form. These forms collect information, such as where a voter lives, receives their mail, and their political party affiliation, if they have one and if required by state law. Some of this information, may be available for free or for purchase by other people and groups for election, scholarly, journalistic, political or governmental purposes, depending on state law. In some states, certain voters can request that their voter registration information be confidential, for safety reasons.  
Maintaining an accurate voter registration list is essential to protecting election integrity. Keeping voter registration lists up to date is a continual process that includes adding new eligible voters, updating voter registration information when a voter moves and removing ineligible voters. The process of adding, updating and removing voters is referred to as list maintenance.  
The three sections include:
State voter registration forms and online registration systems collect essential information from each voter, including their name, date of birth, mailing address, and an identifying number (often a driver's license number or all or part of a social security number). Many states collect significantly more information, including email addresses, phone numbers, party affiliation, gender, and race. There is significant variation between the states as to what information is collected, and which information on the forms is mandatory and which is optional.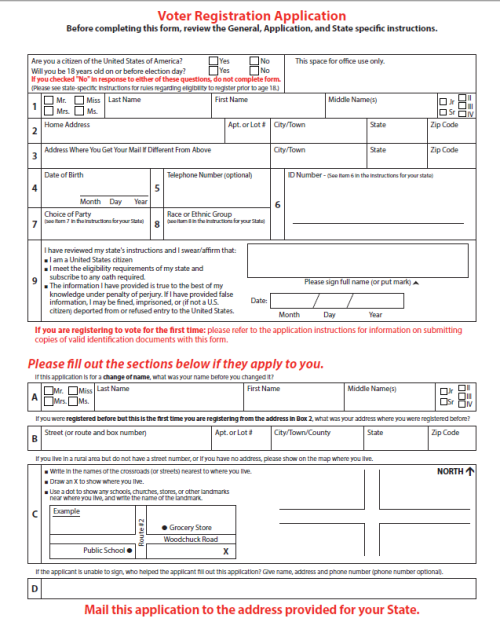 In addition to state-specific forms, the National Voter Registration Act (NVRA) and the Help America Vote Act (HAVA) also mandate that states accept a federally-created mail registration form which requests a voter's name, address, date of birth, an ID (either their driver's license number or the last four digits of their social security number), and in some states, their party affiliation and race. This form can be used to register to vote in every state except North Dakota, New Hampshire, and Wyoming. 
Because voter registration forms and voter lists are government documents, they are often subject to public records laws, which require their disclosure to some individuals. There are many potential uses for voter lists, including by political parties and candidates for campaign purposes. Some states use voter lists to populate jury pools. Most states prohibit the commercial use of voter file information, but some of this information may be publicly available.  
Though the price, availability, and type of data in the voter file varies by state, voter files never include information about who a person voted for in any election. This is because a voter's decision of who to vote for is private – a "secret ballot." The voter file may, however, include a voter's partisan affiliation, which elections the voter participated in, or the voter's method of voting. The list of which elections a voter participated in is referred to as "voter history." For voters who vote by mail, this history is often updated when the ballot is received; for voters who vote in person, this history is often not updated until after the election results are certified.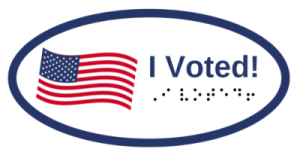 Most states also have programs where some individuals can have their information hidden from public disclosure because they are victims of crimes such as domestic abuse. These programs are often known as "Address Confidentiality Programs" or "ACP." Some states have expanded these confidentiality programs to law enforcement officers, certain medical professionals, judges, or other government officials. 
(Power BI Interface: Voter Roll.pbix)
Voters should contact their state elections office with any questions about their state's voter file. Contact information for each state's elections office can be found at www.eac.gov/vote. 
Voter list maintenance is the process election officials use to maintain accurate and up-to-date voter lists. It includes adding, updating, and removing voters from lists. Officials must follow appropriate state and federal laws, including the National Voter Registration Act, to determine whether a voter should be removed from a list. Maintaining an accurate voter registration list is essential to protecting election integrity. Americans deserve an election system that produces an accurate result based on each eligible voter casting a single ballot in their proper jurisdiction. Maintaining an accurate voter list benefits voters because it lowers the likelihood of lines at the polls, reduces voter confusion, and decreases the number of provisional ballots. Updated records also allow election administrators to plan, better manage their budgets and poll workers, and improve voter experience.   
If you have questions about your own voter registration status, local election officials can guide you on the procedure for ensuring an accurate registration. Most state election websites have online tools to check your status. Visit eac.gov/vote for more information. 
For a Fact Sheet on List Maintenance, please click here. 
For a Best Practices Guide on List Maintenance, please click here. 
For a Toolkit Election Officials can use to educate their constituents about List Maintenance, please click here for an explanation and here for a zip file of the documents referenced. 
For a Congressional Research Service Report on Voter List Maintenance, please click here. 
Last Updated: