Excellence in Election Administration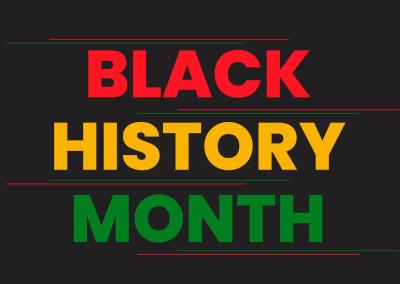 In recognition of Black History Month 2023, EAC Chairman Thomas Hicks, Vice Chair Christy McCormick, Commissioner Ben Hovland, and Commissioner Donald Palmer issued the following joint statement: 
Black History Month is a powerful reminder of the civil rights and freedoms Black Americans have fought for, including the pivotal right to vote. Starting with the Fourteenth and Fifteenth Amendments to the Constitution to the 1965 Voting Rights Act, our country has made significant strides toward achieving equal protection under the law and realizing the unabridged right to vote. Central to the EAC and the Help America Vote Act is the ideal that every American should be able to vote privately and independently. We remain committed to working on the issues not yet realized to ensure that all eligible Americans have full and equal access to the voting booth and confidence in the fairness of the voting process.  
At the EAC, we support state and local election offices to improve the security and efficiency of voting for Black Americans and all eligible voters. The Help America Vote Act (HAVA) of 2022, which established the EAC, was passed by the U.S. Congress to make sweeping reforms to the nation's voting systems and voter access to the ballot.  
Diversity in election administration, from officials to poll workers, is a benefit to the voters they serve. As Commissioners of the EAC, we have the pleasure of meeting with, and supporting, those who run our elections across the country, including Black leaders in the field. We believe that all forms of diverse representation in the public sector, and at the polling place, can help increase trust in our institutions.   
The EAC will continue to do its part to help America vote, and we encourage everyone to consider becoming a poll worker in their community by visiting HelpAmericaVote.gov.