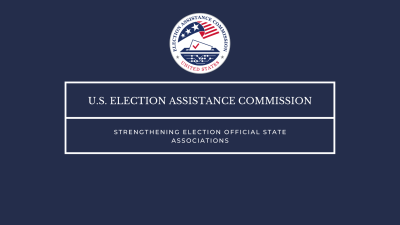 How Professional Staff with State Associations Support Election Officials  
EAC Commissioner Ben Hovland recently moderated a virtual panel discussion on how strengthening state associations has helped to support local election officials. He was joined by Aaron Ockerman, Executive Director of the Ohio Association of Election Officials, Kathyrne Harper, Executive Director of the Missouri Association of County Clerks and Election Authorities, and Matt Crane, Executive Director of the Colorado County Clerks Association.  
The panelists stressed that state election associations have been vital to supporting local election officials through relationship-building and mentorship efforts, especially as these positions have become more challenging with the evolution of technology and the increase in mis- and dis-information.  
When she first became a clerk, Ms. Harper said it was very difficult to figure out the rules and how to navigate the office. "I was able to connect with some regional clerks, but without that executive director, it was really hard to figure out what was going on across the state," said Ms. Harper. She said she wishes someone had been in the executive director role to help guide her. 
Now as the dedicated state director of her state association, a position she took on in 2022 that previously had been staffed on a volunteer basis, Ms. Harper said this role has been an asset to new members. "By having an understanding in Missouri of all the different responsibilities that a clerk goes through, plus having the election experience, I can connect with the new people coming in and help guide them," said Ms. Harper. "I know how difficult it is. I know what it feels like."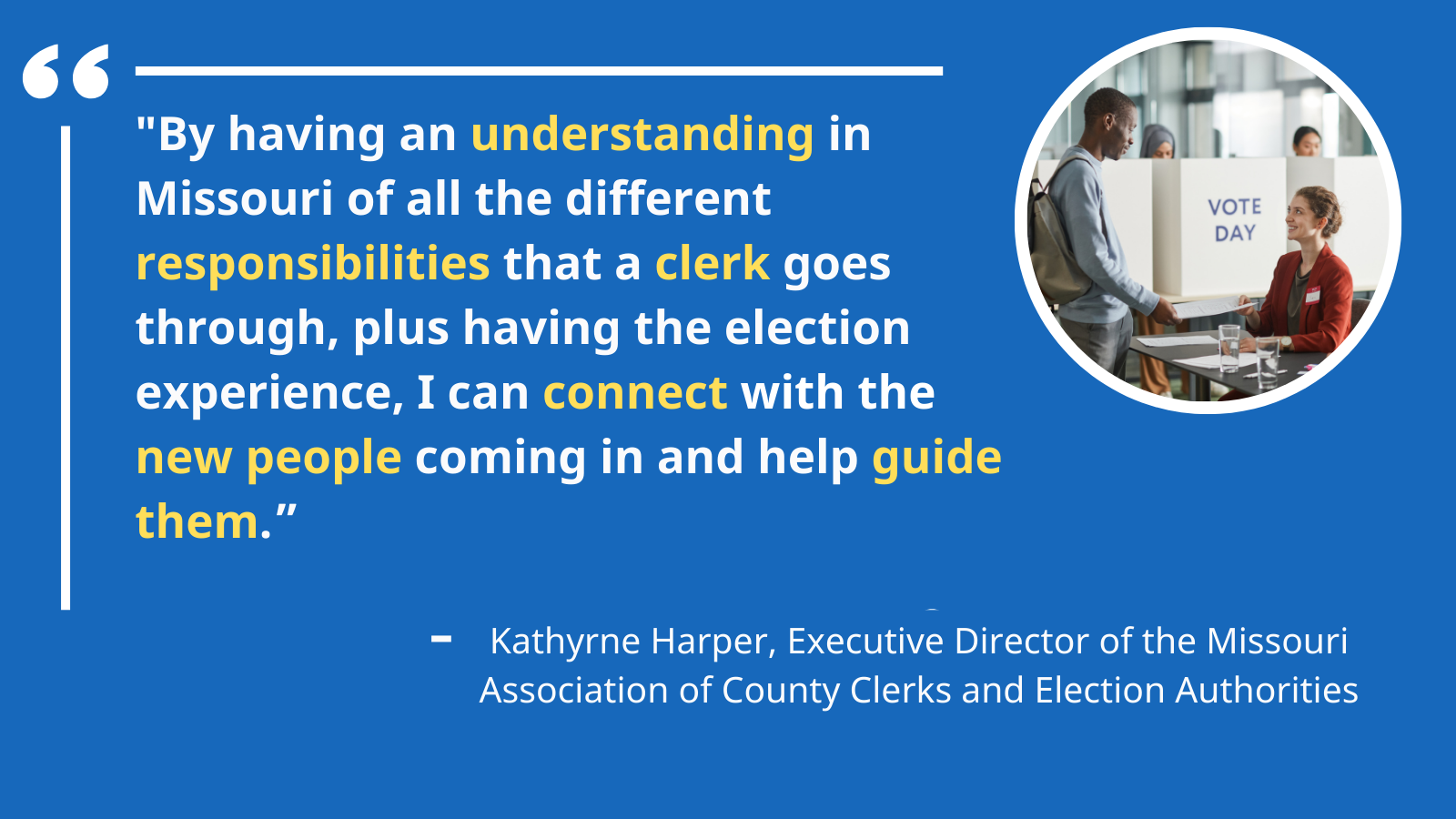 As state associations have become more professionalized, often with the hiring of former election officials as staff, the panelists highlighted the importance of passing on the knowledge and experiences of those who have been in the field for decades. They agreed that developing these relationships is key to creating the best work environment and retaining local staff when turnover rates in election administration are high.   
"We've actually formalized a mentorship program with the Secretary of State's Office," said Mr. Ockerman. "As the new directors and the new board members come in and receive their training, we work with the Secretary of State's Office to identify a formal mentor for the new election officials... We try to make those connections as similar as possible so that there's some kind of rapport that starts off immediately."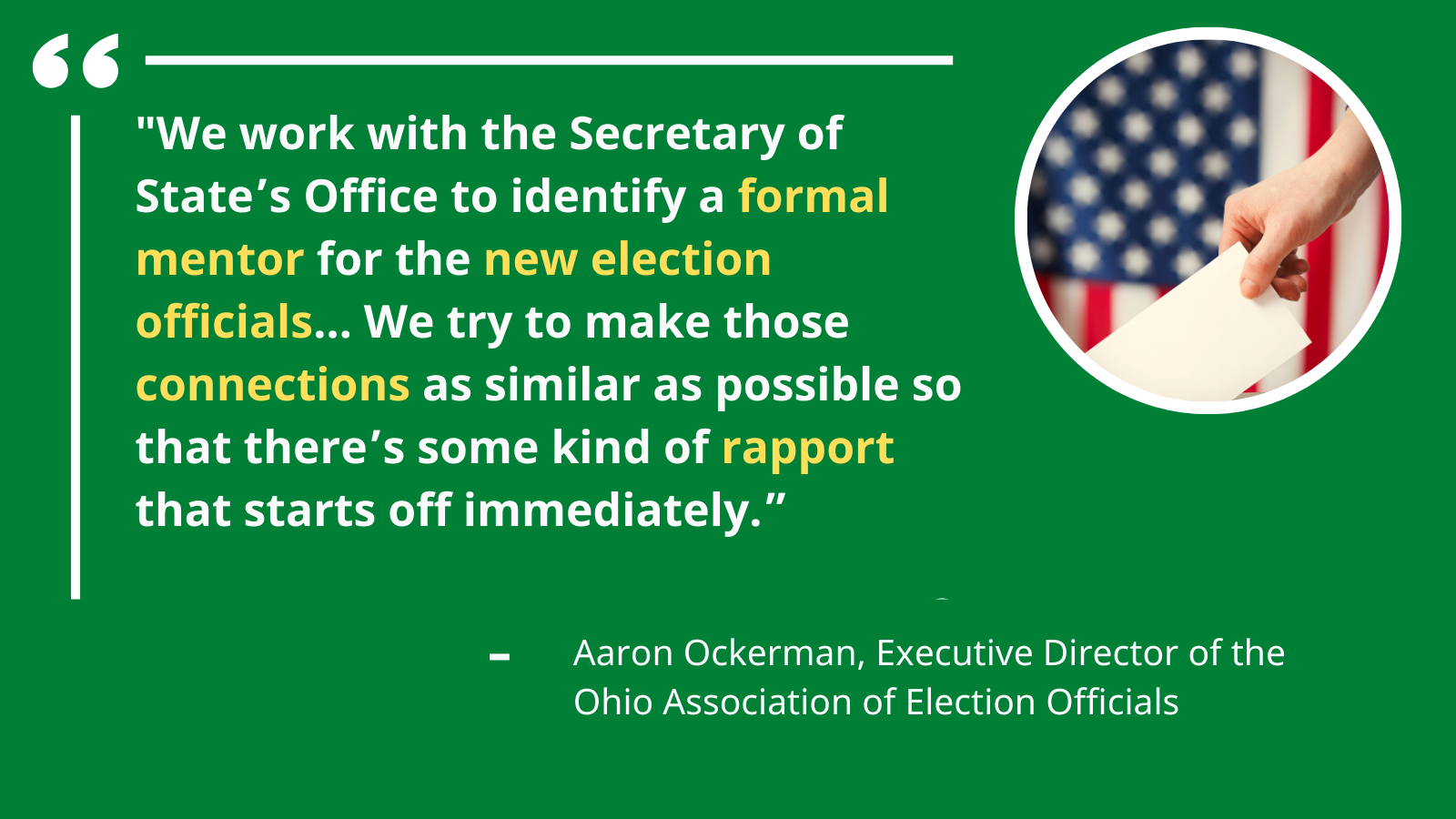 Ms. Harper shared that about 30% of her association's incoming members are new clerks, so her state association's training and mentoring committee is helping them get up to speed.  
Mr. Crane touched on how this relationship-building is starting to happen between state associations across the country through various programs, including the EAC's establishment of the Local Leadership Council. "It's bringing associations from states together to create more connectivity between state associations where we can share best practices, and ideas on how to move things forward," said Mr. Crane. "It's a really exciting time."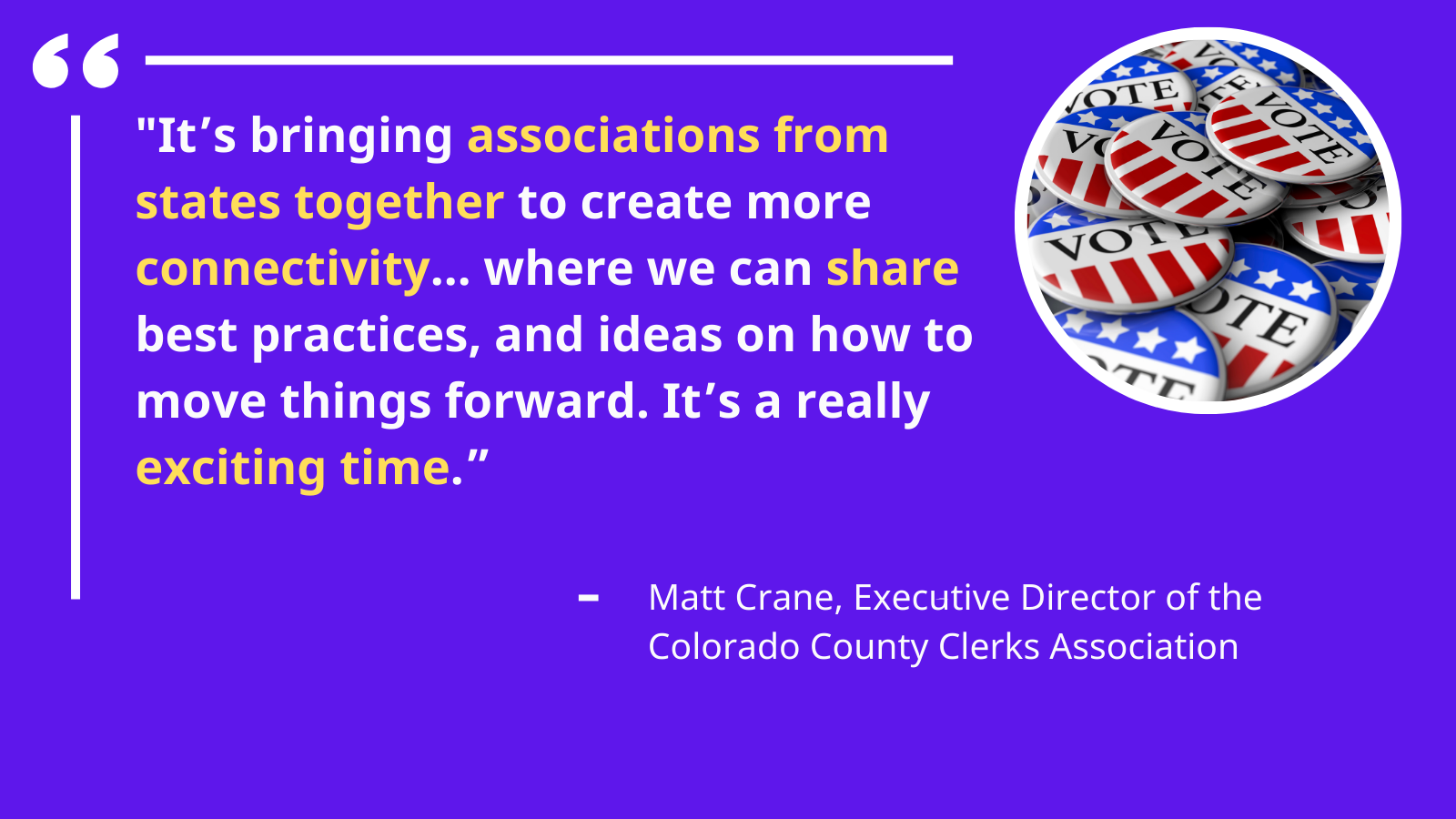 Watch this on-demand video on the EAC's YouTube channel to hear their insights.