As the EAC wraps up our observance of National Veterans and Military Families Month, we spoke to Marine Corps Reserve Capt. Matt Mallalieu, Military Liaison for Georgia Secretary of State Brian Kemp, about Secretary Kemp's commitment to helping active duty service members and veterans across the Peach State.
Mallalieu highlighted the secretary's creation of a devoted military liaison position to serve Georgia's current and former service members, and the secretary's innovative "Recruit a Veteran Poll Worker" initiative. It was very informative to hear about Secretary Kemp's leadership efforts and his office's outreach initiatives.  
EAC Chairman Matthew Masterson recently wrote an opinion piece for Stars and Stripes where he called on election officials to recruit more veterans, particularly veterans with disabilities, as poll workers. Mallalieu helped us learn more about Georgia's innovative outreach efforts in this area and other voting services to the active duty and veteran community.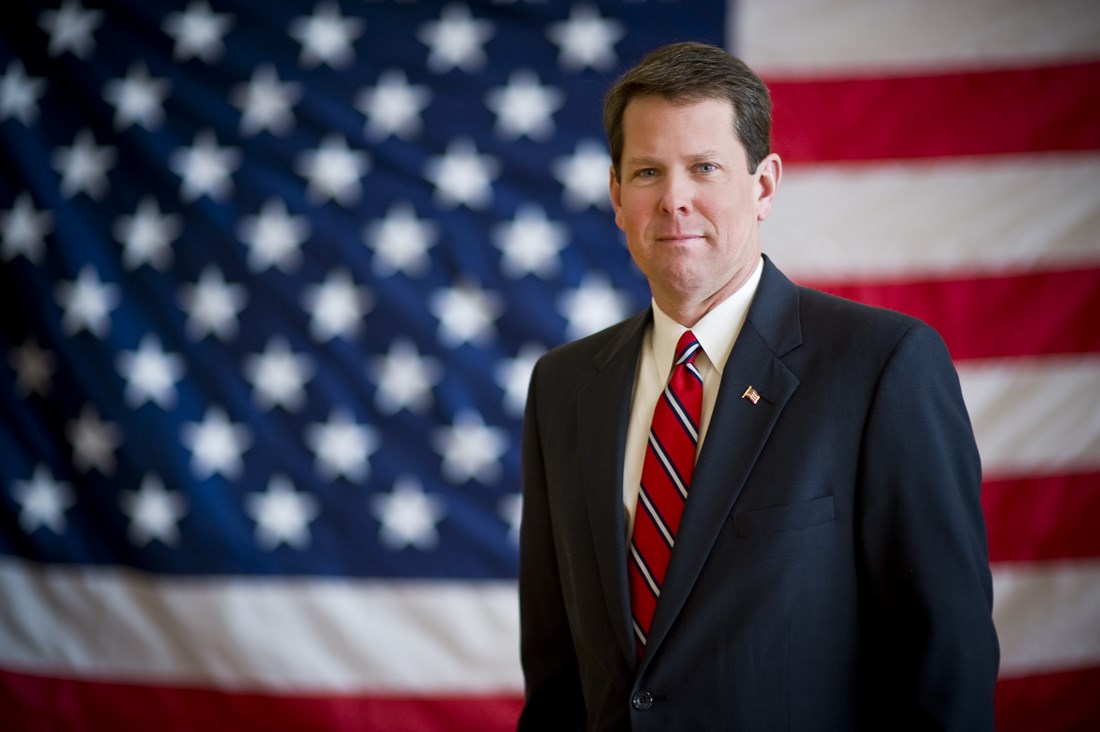 ---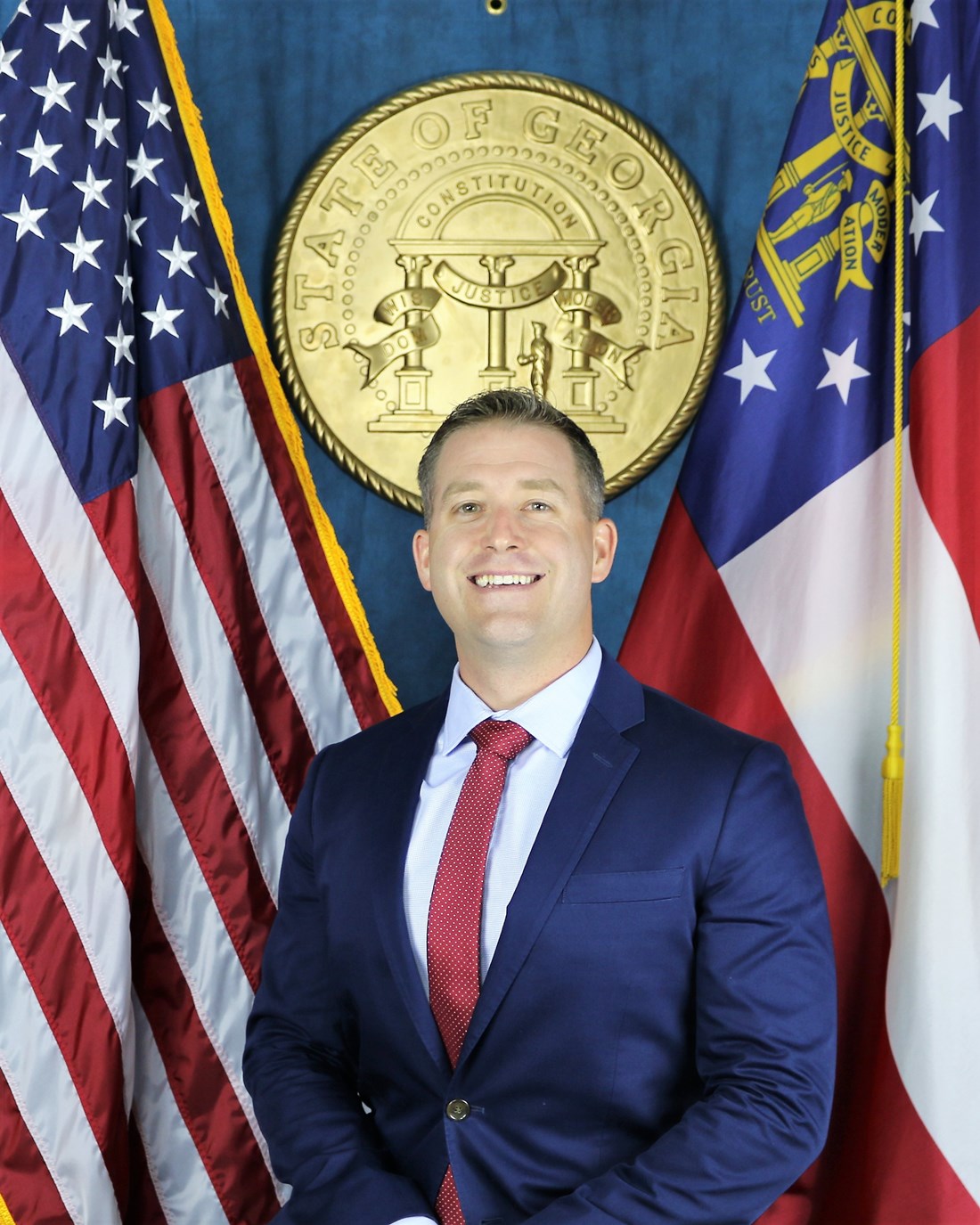 EAC: Please tell us about Secretary Kemp's commitment to helping Georgia's 750,000 veterans and active duty service members.
Matt Mallalieu: The Secretary of State's office is working tirelessly to assist Georgia veterans and current members of our nation's military. Secretary Kemp created a dedicated military liaison position in 2015. As a Marine Corps Reserve Captain, I currently serve in this role and act as a resource for Georgia's military community on registering to vote, filing business paperwork, getting a professional license, and avoiding charity or financial scams in Georgia. I regularly travel across the state to meet with former and current service members and improve our outreach efforts at our veterans' medical centers and military installations.
Since January 2015, the Secretary of State's office has also served on Gov. Nathan Deal's eleven-member Returning Veterans Task Force to identify legislative solutions for our military community.
EAC: The secretary integrates a military liaison position into office operations to provide resources and assist with voting and business services. As you serve in this role, what feedback have you received from veterans and election officials across the state about their voting experiences?
Matt Mallalieu: The feedback has been overwhelmingly positive. Veterans have fought to protect our constitutional rights and freedoms, and as a result, they understand the fundamental importance of taking part in the electoral process. Elections officials greatly appreciate my role as a single point-of-contact for veteran and military questions related to the functions of the Secretary of State's office.
Military personnel have also praised the work of county elections officials, especially their ability to quickly turn around absentee ballot requests and dedication to answering questions about the voting process. On a daily basis, county elections officials interact firsthand with Georgia voters, and it makes them some of the best advocates for our military personnel.
EAC: In 2015, Secretary Kemp launched the "Recruit a Veteran Poll Worker" initiative. Please tell us more about this effort and the impact it has had.
Matt Mallalieu: Since the initiative's inception, election offices have hired hundreds of veterans to staff polling places when voting is underway in the Peach State. The right to cast one's vote has been defended for years by the brave men and women of the U.S. Armed Forces. Now, voters in Georgia have our nation's heroes staffing polling locations where voters exercise this right. There is no one better equipped to serve as a poll worker than a U.S. military veteran.
EAC: Do you travel throughout Georgia to promote Secretary Kemp's work with current service members and veterans? What types of groups and officials do you visit?
Matt Mallalieu: One of the best and most rewarding parts of my job is when I am able to promote our office's various military initiatives. As I travel across the state, I meet with each military installation's voting officials and leadership; county election officials; local service organizations for veterans; and student organizations for veterans to establish strategic partnerships with our office. I am always searching for ways to encourage the success of our service members in their dealings with the Secretary of State's office.
EAC: As election officials look at enhancing their resources to assist veterans and current military service members, please share a few tips or best practices that can help them learn from Secretary Kemp's outreach initiatives.
Matt Mallalieu: In Georgia, the creation of a dedicated military liaison position has paid excellent dividends. I am constantly working with local officials to streamline voting procedures for the military. Electronic ballot delivery has also worked well in Georgia by cutting mailing times in half and ensuring more participation from our men and women in uniform.
We can never repay the debt owed to America's veterans for their service to our country. However, we can actively search for ways to thank them for their sacrifice and improve their lives. We need to do everything we can to make it as easy as possible for military voters, including the deployed, to take part in the electoral process. We are always searching for new opportunities to make the military community's interaction with our office more meaningful.
We would like to extend a big thank you to Secretary Kemp and Capt. Mallalieu for their outstanding efforts in assisting veterans in the voting process. Protecting the voting rights of these heroes is a vital duty of election officials and the EAC. In the coming months, the EAC will continue our work in this area and help election officials further harness the unique skills of veterans and veterans with disabilities in elections across the U.S.