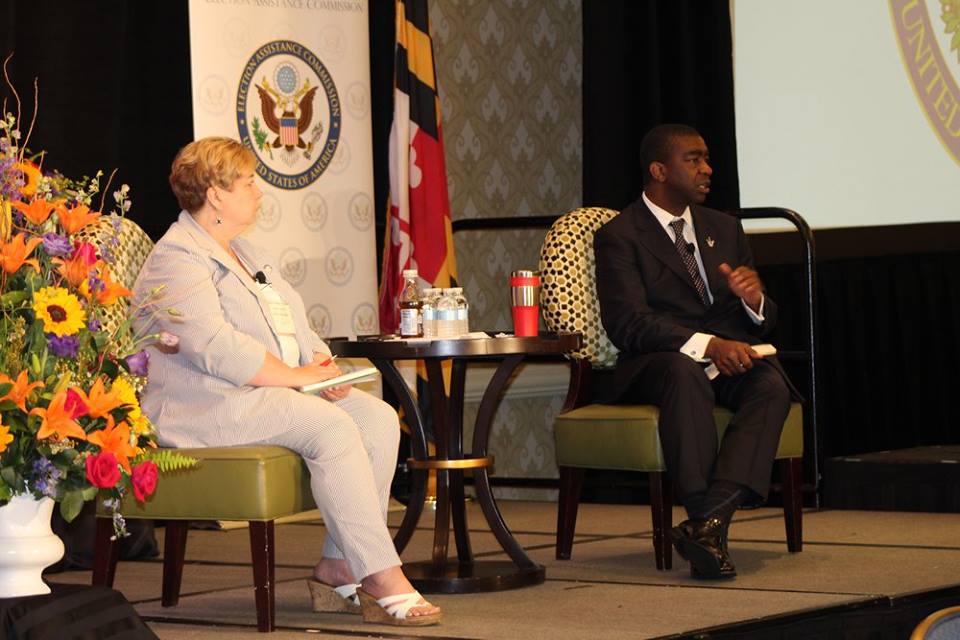 NDRN town hall transcript
Last week, U.S. Election Assistance Commission (EAC) Chairman Thomas Hicks and Vice Chair Christy McCormick conducted a town hall discussion with voters with disabilities and advocates from across America during the annual conference of the National Disability Rights Network (NDRN) in Baltimore, Maryland.
Hundreds of people with disabilities and disability rights advocates attended this year's conference. The Commission would like to thank NDRN for inviting us and for highlighting the importance of the vote. The Commission would also like to thank NDRN for their leadership in advancing the protection and advocacy provisions contained within the Help America Vote Act (HAVA).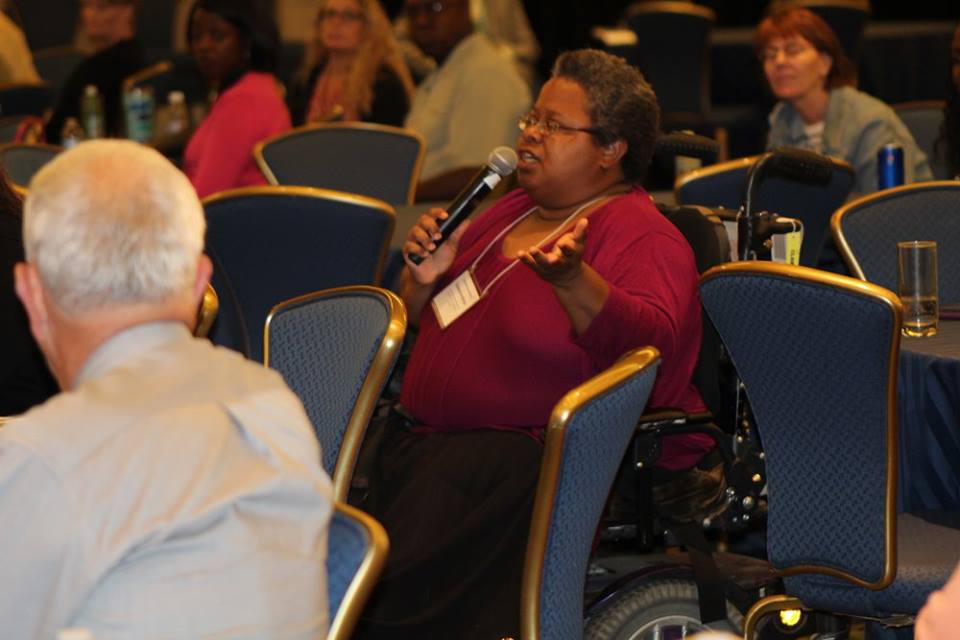 The EAC is committed to conducting forums that provide voters with disabilities an opportunity to discuss their voting experiences. This is why the Commission has held outreach events at national meetings for voters with disabilities for the past four years and has continued to reiterate our commitment to helping voters with disabilities.
At the NDRN town hall, voters shared their voting experiences, both good and bad, and offered suggestions for improvement. Feedback the Commission heard during this session included:
The power of HAVA and the need to meet its promise for voters with disabilities;
Problems with accessing voting machines at the polling place;
The importance of enhanced poll worker training to better assist voters with access needs;
The significant challenges that the ever-growing use of paper ballots presents in the access community;
A renewed focus that must be placed on helping voters with cognitive disabilities and caregivers in the voting process;
The importance of assisting voting machine manufacturers to liaison with the disability community;
Physical access problems at the polls, and
A variety of other voting needs that should be met to ensure a private and independent vote.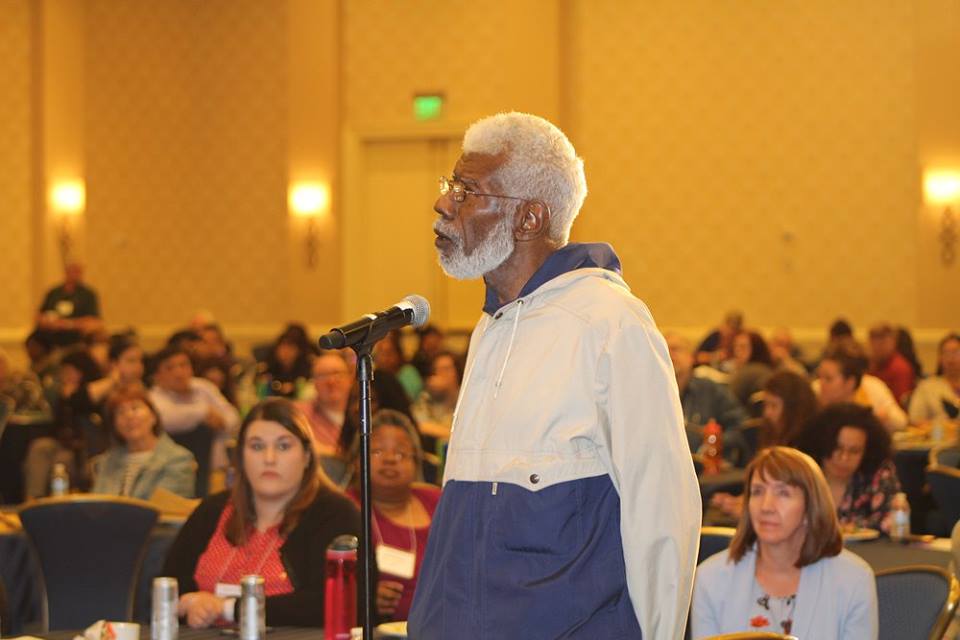 In the upcoming weeks, the EAC will be reviewing the feedback collected at the NDRN town hall and any additional comments voters with disabilities would like to submit to us.
The Commission wants to continue the discussion by hearing about your recent accessible voting experiences in the 2018 primaries and preparations for the November elections.
Please email the Commission at [email protected], so we can keep the dialogue going. This valuable feedback will help us update the tools and best practices that the Commission offers both election officials and voters with disabilities.
Advancing the accessibility provisions of HAVA must be at the forefront as election officials and voters approach the 2018 elections and beyond.
Please continue to help the EAC further this important discussion by engaging with us on how to make voting more accessible for voters with disabilities. The EAC will be continuing the discussion of the importance of voting accessibility during the month of July as we mark the 28th anniversary of the Americans with Disabilities Act. Check back on our blog and social media channels during the month of July for resources, updates and conversations with election officials on improving accessibility at the polls.
If you missed the NDRN town hall you can read the transcript from this event here: NDRN town hall transcript