Oct 31, 2018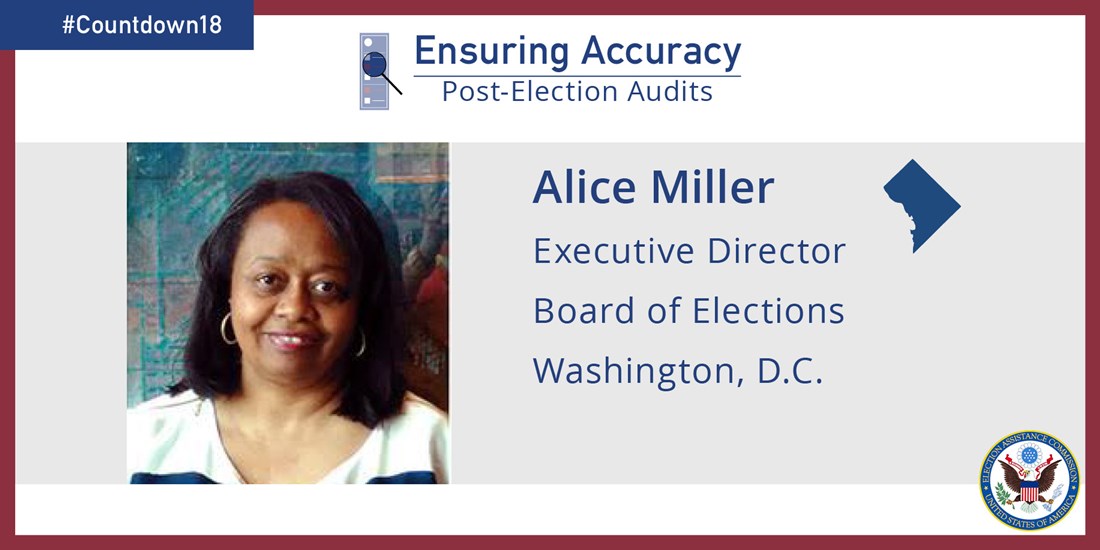 Washington, D.C. started its election audit process in 2008, one year before the City Council passed the Omnibus Election Reform Act of 2009, which required the Board of Elections (BOE) to conduct audits. Both of these actions were triggered by a technical glitch with the elections in 2008.  
This year, the audit will be complete by November 14th and the BOE will certify the election by November 15th. The process is that of a traditional audit. The board manually counts the ballots cast in 5 percent of the wards, which are randomly selected, including early voting, Election Day, and absentee ballots. Three contests are audited: one city-wide election and two ward contests. A second audit is conducted if the manual audit yields an error rate greater than a quarter of a percent. If the second audit confirms the discrepancy, the board will audit the precinct that is next highest in number within the ward. If this continues to yield an error rate greater than a quarter of a percent, the board shall audit all precincts within the ward where the precinct was located. The results derived from the manual audits are considered the true and correct results of the election contest. The D.C. audit process is open to the public, so members of the public are able to verify the tally.
"A clean audit assures us that the equipment counting the ballots performed properly," says Alice Miller, Executive Director of the Washington, D.C. Board of Elections.   
D.C. voters use either a paper ballot or an electronic ballot. With the ExpressVote ballot marking devices, voters cast their ballots electronically, and get a paper ballot to review. No matter which system they are using, all paper ballots are recorded by an optical scanner.
"Auditing allows us to say with certainty, 'Our system works,'" says Miller. "It allows voters to have confidence that the voting process is done right."
Miller believes auditing is particularly important during these times, when there is a high concern for the integrity of the election process. Audits are an important means to ensure that the collective intent of the voters is accurately reflected in the outcome of the elections.
Miller wants D.C. voters to know that the BOE is ready for Election Day.
She says, "We go the extra yard to make sure voters are equipped with what they need for Election Day and early voting. We want all voters to feel ready to vote and confident in the voting process. This is a user-friendly event. If there is anything we can do, reach out to the office and we will get information to you as quickly as we can."
For more information on elections in Washington, D.C. visit: www.dcboe.org