Oct 02, 2018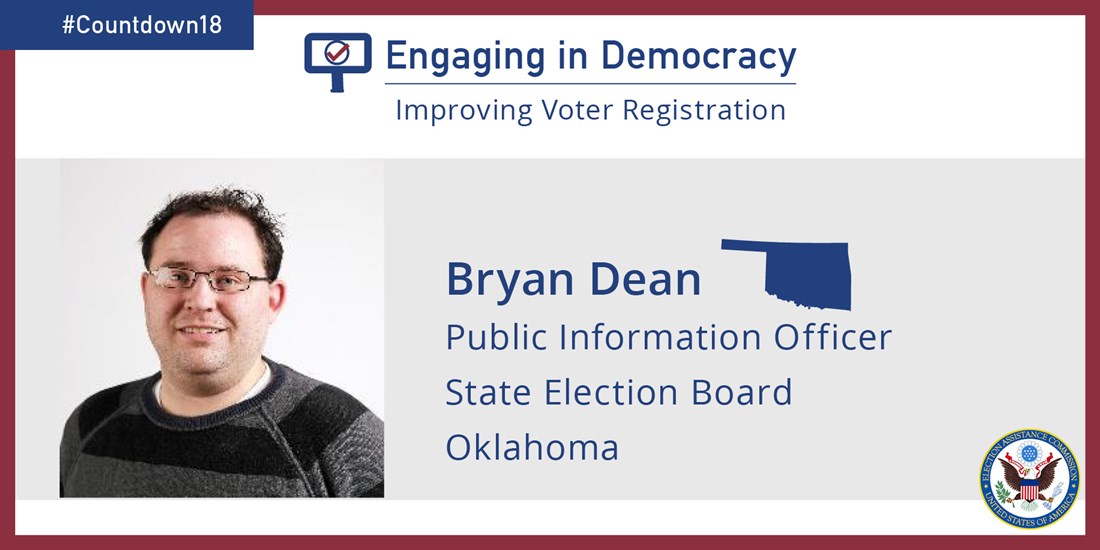 "We take peaceful transfers of power for granted in this county. But we can't. It only works if people have faith that our elections are free and fair," says Bryan Dean,Oklahoma State Election Board spokesman.  
Dean says the primary goal of those interfering in our elections is to undermine people's faith in the system. So not only is it vital for us to secure our electoral systems, but we must also share accurate information with the voting public about how the process works and the security measures we have in place. False information being spread, either wittingly or unwittingly, accomplishes the goals of those who are interfering with our elections.
That's why Oklahoma been constantly improving their election system. In 2012, Oklahoma's launched a new customized statewide election system. While many states are moving to statewide systems, this was unique only a few years ago. The system manages all election administration work, including tracking voter registration, ballots, election prep and accounting. The state is constantly updating the system, adding new features that make it more user friendly and ensuring the security of the system as a whole. Oklahoma also uses all of the same voting machines, making for more secure connections for data sharing and transfers between the counties and the state. 
In 2015, the Oklahoma State Legislature passed Senate Bill 313. This legislation authorizes the Secretary of the Oklahoma State Election Board to develop a secure online system where a citizen with a current Oklahoma driver license or identification card issued by the Department of Public Safety (DPS) may submit a voter registration application electronically. The law requires the system be tied to the Oklahoma Department of Public Safety's driver's license database.  Oklahoma officials expect full online voter registration will be available sometime in 2020.
In the meantime, if someone changes their address with the DPS, that information is shared with the Board of Elections and updated. In addition, the state has rolled out an important first phase of this new voter registration system this year: the Online Voter Registration Update Service. This service allows voters who are already registered to vote to use the service to change their residential or mailing address within their current county. They may also update their party affiliation. Address changes to a new county, name changes and new voter registrations still require a completed paper form, however this is a great step forward. The state Board of Elections has dedicated $1.7 million of recently distributed HAVA funds for this voter registration system and election management system improvements. State agencies which offer public assistance programs, specifically the Department of Human Services, Oklahoma State Department of Health and the Oklahoma Health Care Authority also offer their clients voter registration services. Oklahoma has also expanded the type of information on its website, to make sure information is accessible for voters, including sample ballots, absentee ballots, and polling locations. Dean says, " Voter registration has never been easier in Oklahoma." 
Dean says Oklahoma is doing everything it can to secure all of its data.  The servers have been relocated to a secure site and the states have paper back up files of all voter registration records.  Everything is locked down and physically secured. The state has been coordinating with the Department of Homeland Security, the Oklahoma National Guard and the National Association of Secretaries of State. It is also engaging social media organizations to share accurate information. 
"We believe Oklahoma has one of the most secure voting systems in the nation and the world," says Dean.  "With the extensive and coordinated efforts on both the state and federal level, Oklahomans and everyone across the country should be confident that their vote will be counted and counted accurately."  
The deadline to register to vote in Oklahoma for the General Election is Friday, Oct. 12. Visit https://www.ok.gov/elections/Voter_Info/Online_Voter_Tool/.