Oct 19, 2018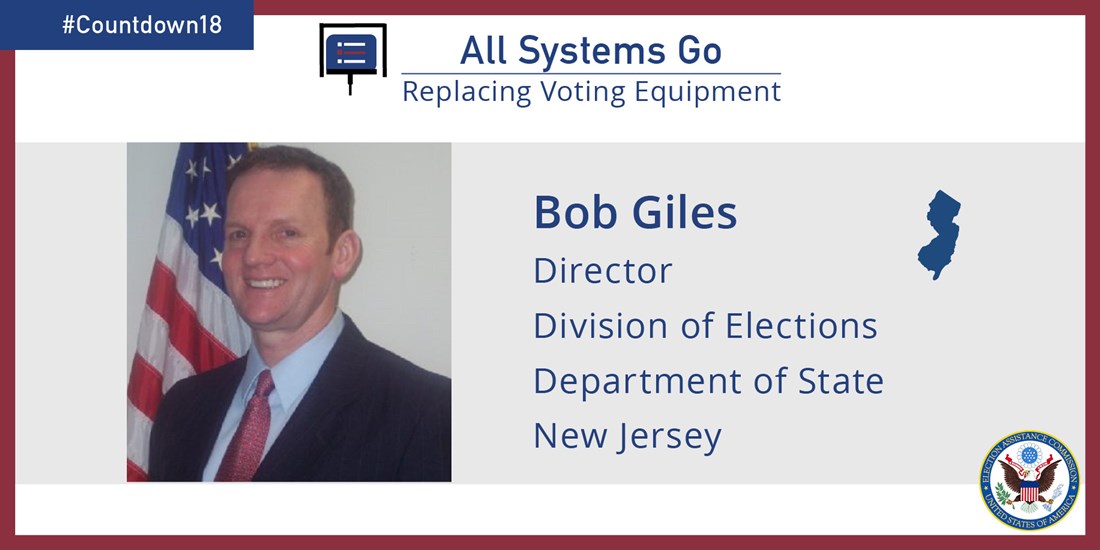 New Jersey is embarking on a pilot program to begin the process of replacing its current voting equipment. The Voter Verified Paper Audit Trail (VVPAT) Pilot Program will allow counties to purchase or lease and test new VVPAT voting systems.  "This pilot program will provide local jurisdictions with the opportunity to try out the equipment in a real election," says Robert Giles, the director of the Division of Elections.
There are three counties moving forward with the pilot program for this November's election. Another county will use a December local school election as a trial and next year, there will be more pilot projects.
The pilot program includes a requirement that all election offices in the county agree to conduct a risk-limiting audit of the results from the VVPAT voting system. Any voting system used in the pilot program must be certified by the Secretary of State and provide some sort of voter verified paper ballot or paper trail for auditing purposes. Giles says, the Commissioner of Registration in each county can purchase or lease any eligible certified voting system on the state list. The voting systems on the list have been tested at an EAC accredited laboratory to ensure they meet the federal standards provided in the Voluntary Voting System Guidelines (VVSG). The report from the lab then goes to a three member committee of experts in New Jersey to review and recommend certification or denial of certification to the Secretary of State.
In addition to its efforts to modernize the voting equipment, the New Jersey Statewide Voter Registration System (SVRS) is being upgraded and modernized.
New Jersey is also focused on increasing deterrence, detection and response resources and is continuously making relevant upgrades to its election systems. The New Jersey Cybersecurity and Communications Integration Cell is working with state and local election officials to provide real-time monitoring of cyber threats, tailored analysis, and sharing information on resilience and risk mitigation strategies. In addition, the state has provided cybersecurity training exercises with its election officials throughout the state.  
"This is a great example of the partnership between the state and county election officials, and illustrates our commitment to protect New Jersey against cybersecurity attacks."
"From cybersecurity to protocols and training for election officials, we are doing whatever it takes to help ensure that our election process is secure," says Giles. "Your voice and your vote are important."
Visit www.NJElections.org for all the information you need to vote this November.