Oct 15, 2018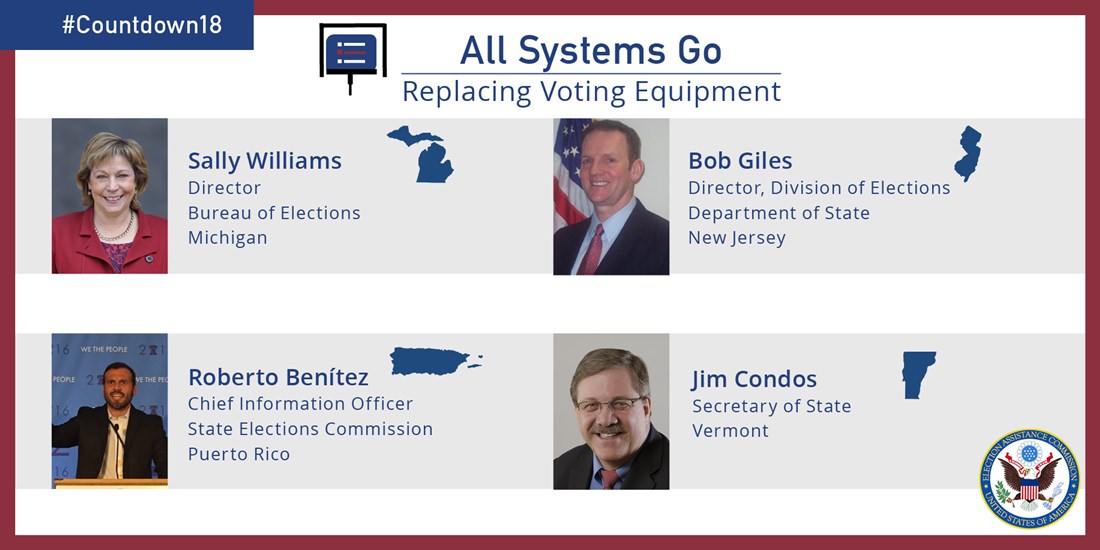 The voting machine is the one 'hands-on' piece of equipment that most voters interact with during the election process. Whether it be an optical scanner or a direct recording electronic (DRE) machine, the quality and reliability of that equipment is a critical component to a safe, secure election process.
There are many types of voting machines. The decision on what type of voting equipment is used is made by state or local election officials. That's because all elections, whether they be for federal, state or local office, are run by individual states and territories and their local municipalities.
To provide support to all of these disparate election jurisdictions, Congress created the U.S. Election Assistance Commission (EAC) through the passage of the Help America Vote Act of 2002. Through this legislation, the EAC is entrusted with the responsibility for both setting voluntary voting system standards and testing and certifying voting systems. This mission represents the first time the federal government provided for the voluntary testing, certification and decertification of voting systems nationwide.  
To set voting system standards, the EAC developed the Voluntary Voting System Guidelines (VVSG), a set of specifications and requirements against which voting systems can be tested to determine if the systems meet required standards. Some factors examined under these tests include basic functionality, accessibility and security capabilities. The first set of these guidelines, released in 2005 by the EAC, provided significantly increased security requirements for voting systems and expanded access, including opportunities for individuals with disabilities to vote privately and independently. The  EAC is currently in the process of revising those guidelines.
In addition to the VVSG, the EAC operates a voting system testing and certification program. This program certifies, de-certifies and re-certifies voting system hardware and software and accredits test laboratories to test voting systems to federal standards. Although participation in the program is voluntary for voting machine manufacturers, adherence to the program's procedural requirements is mandatory for participants.
Once voting machines are certified, the manufacturers must adhere to the EAC's Quality Monitoring Program, which requires manufacturers to submit reports of any voting system irregularities that occur with EAC-certified systems. The quality monitoring process is a mandatory part of the program and includes elements such as a fielded voting system review, anomaly reporting, and manufacturing site visits. The EAC also conducts periodic manufacturing facility audit and quality assurance audits to verify that systems produced are the same as those certified and the manufacturers are following their own internal quality procedures.
Beyond the guidelines, testing and certification process, physical security of voting equipment is also critical. Best practices include climate controlled and entry controlled warehouses, security cameras, swipe card access, and controls for check in and check out of equipment to ensure the security of equipment at all times. Voting equipment is audited through its whole life cycle, from procurement to storage, transportation, destruction and disposal.
In addition, there is a human component to elections. The EAC provides the guidance and training necessary for states to train their election officials and poll workers thoroughly, in both the mechanics of the equipment and security measures. A fully trained poll worker makes all the difference in the voters' experience and confidence in the process.
Nearly 30 percent of the $380 million in HAVA funds allocated earlier this year will be spent on the purchase of new voting equipment. This is a good down payment on the next generation of voting equipment for the 2018 elections and beyond. This week, we will speak with Vermont, Michigan, Puerto Rico and New Jersey and learn about their successes and challenges in securing new voting equipment, paper trails, physical security, ensuring access and finding the funding to cover the myriad costs.