Financial Director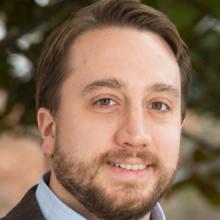 Paul
Repak
Paul is the Financial Director for the Election Assistance Commission (EAC). He oversees all financial activities, including reporting, budgeting and projections, funds allocation and disbursement, as well as implementing agency policies and improving financial processes. As an experienced federal budget professional, Paul handles all aspects of the federal budget process, including formulation, execution, and oversight. With a background in organizational planning and resource management, Paul facilitates the implementation of EAC's financial strategy and resource management.
Prior to joining the EAC in 2020, Paul served as the Finance Supervisor for the Office of the Under Secretary at the U.S. Department of Transportation (DOT) for 10 years. He served on the Resource Directorate management team and guided the financial operations of the DOT Office of Aviation and International Affairs, the Office of Transportation Policy, and the Build America Bureau, among other offices. Paul's team formulated and executed a very broad and diverse financial portfolio for the Office of the Under Secretary, consisting of dozens of programs with independent budgets.
Paul received his Bachelor of Arts (BA) in Journalism and Broadcasting from Oklahoma State University, and his Master of Public Administration (MPA) from George Mason University.