Executive Director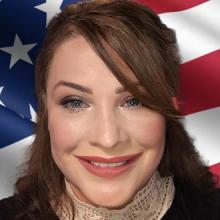 Mona
Harrington
Mona Harrington, is an accomplished executive with 18 years of experience serving in the federal government in a variety of executive roles, requiring the direction of multi-million dollar budgets. Her expertise spans cybersecurity, IT strategy, operations, project management, and the implementation of best practices in mission-critical environments.
Mona assumed the Acting Executive Director role at the Election Assistance Commission in October of 2019. During this time she strategically reorganized the agency and directed a significant hiring initiative to recruit talent and fill numerous key personnel positions. In addition, she directed the distribution of over $425 million in security grant funds and $400 million in CARES Act funds to the states. Mona assembled a new cyber-team to assist EAC stakeholders leading up to the 2020 election. She directed an immediate response to COVID-19, providing online resources to election officials as they prepared to administer elections during the pandemic.  Mona directed numerous events addressing Election Administration topics such as Accessibility, Security, and the Voluntary Voting System Guidelines 2.0. 
Prior to her Acting Executive Director role, Mona served as the Chief Information and Security Officer also at the EAC beginning in 2018. While in that role, she was credited with modernizing the network and improving the EAC security posture of IT systems and infrastructure, as well as coordinating and leading multiple parallel initiatives to modernize and secure systems. Mona directed the implementation of an SD-WAN virtual network, which replaced an obsolete network backbone, a new VoIP system, a modern virtual private network (VPN), Microsoft Azure Cloud Services, an intelligence based intrusion detection systems, malware technology, a mobile device management service, a new internet circuit with MTIPS technology, and other critical security tools providing the required network visibility. Mona has proven herself as an expert change agent and strategic thinker, and has extensive expertise in leading teams of professionals in the implementation of effective strategies that improve productivity while meeting agency goals.
Prior to the EAC, from 2009 to 2018, she served in senior leadership roles in the judiciary as Information Security Officer, the Director of Information Technology, and as Chief Deputy Clerk II. From 2002 to 2009 Mona served in numerous roles including Project Manager, Supervisor of Computer Specialists, and as Assistant Circuit Executive for Operations.
Mona received a B.S. in Administration of Justice from George Mason University and a Master of Science from the College of Applied Sciences, Rochester Institute of Technology with a concentration in Cyber and CBRN. She also obtained a Senior Managers in Government, Executive Certificate from the Harvard Kennedy School.