General Counsel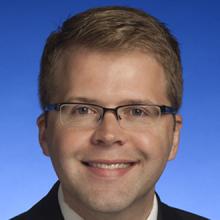 Kevin
Rayburn
Kevin Rayburn has a decade of experience as an attorney in various capacities in both the public and private sectors. Most recently, he served as the Deputy Elections Director and Deputy General Counsel for the Georgia Secretary of State's Office. In this capacity, Mr. Rayburn provided guidance to state and local election officials on election administration and law, ensured compliance with state sunshine laws, helped reform the state's election code and regulations, and was an integral part in modernizing the state's voting equipment. He also collaborated with national experts to implement post-election audits in Georgia. He currently serves as an advisor to the EAC EAVS working Group, the Bipartisan Policy Center Task Force on Counting Votes, the Center for Election Innovation and Research, and the MIT Election Data and Science Lab.
Prior to that role, he served as the Assistant Director and Counsel for the Tennessee Secretary of State's Office where he managed fifty employees, drafted legislation, and testified before legislative committees. He worked with the state bar association on updating the state's nonprofit and business laws, and he advised the Uniform Law Commission on revising the model athlete agent act.
Mr. Rayburn earned his J.D. and MBA from the University of Tennessee, his B.A. in political science from Middle Tennessee State University, and a graduate certificate in nonprofit management from Tennessee State University.