EAC Standards Board Member / Administrative Services Director, Crow Wing County, Minnesota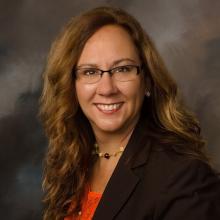 Deborah
Erickson
Deborah Erickson is an EAC Standards Board Member.
Deborah Erickson is the Administrative Services Director for Crow Wing County, Minnesota where she oversees the elections, finance, information technology, and facilities teams.  Through her over 20 years of experience in county government, Debby honed an expertise in election administration in multiple roles including as an elected auditor prior to her appointment as administrative services direction.
Debby serves as chair of the Elections Committee for the Minnesota Association of County Officers and has participated as a member of several state task forces on various topics including electronic pollbook implementation and election emergency preparedness. Through her work with the state association Debby has worked closely with legislators to provide a local perspective on election administration laws and potential legislation.
Debby is a certified Minnesota elections administrator and was recently recognized by her peers as the Minnesota county auditor of the year.
Debby received her BA in management with honors from the College of St. Scholastica.