Executive Director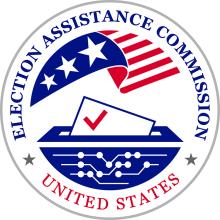 Steven Frid is a long-term public servant who has dedicated his career to collecting and analyzing data about risks to federal employees, facilities, information, and operations within the Office of Personnel Management (OPM), Department of Homeland Security (DHS), and the Department of Education.  
As Security Director at Federal Student Aid, Mr. Frid built the first personnel security division and developed a technology solution bringing automation, accountability, cost savings, and case management support to various parts of the agency. As the first Chief of the Contractor Support Branch at the U.S. Secret Service, he transformed personnel security operations to provide real-time tracking for field offices across the United States. Through his evaluation to reduce costs associated with background investigations at the U.S. Coast Guard, he was instrumental in the process which audited security clearance requests to ensure personnel were granted the appropriate clearance level. At OPM and the Transportation Security Administration, his high production and quality in case management earned him awards and opportunities to train others, fostering a results-driven workforce.  
Mr. Frid earned a B.S. in Communication Studies and an M.S. in Homeland Security Management from Towson University; he also holds an M.B.A. from the University of Maryland, College Park. Other education endeavors include obtaining graduate certificates and completing the Federal Executive Institute Leadership for a Democratic Society program. His passion to lead teams and help others is evidenced by his volunteer service as an elected member on education committees, athletic associations, and non-profit organizations. While mentors have been constant throughout his life, he also coaches youth sports and looks for opportunities to motivate others.